Difficult Colors to Paint Over (and how to beat them!)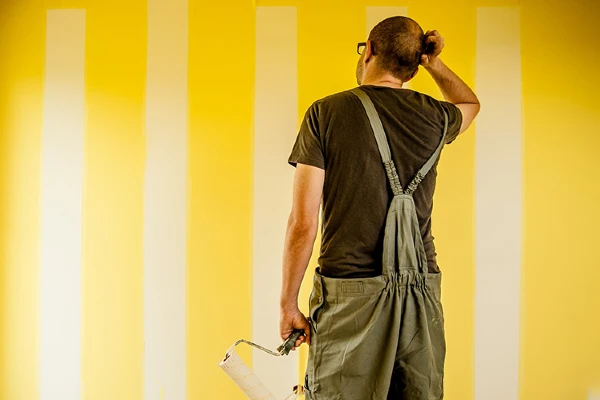 For years, you might have felt that bright yellow, teal blue, or neon orange-colored paint on the walls looked amazing and served its purpose. Maybe you chose a particular paint color because you wanted to brighten up your exercise room for better motivation during your workouts, or you gave the children some leeway in color selection for their bedrooms. Now, you feel that a change is in order and it's time to transform your environment with fresh colors. Painting over bright, wild or dark colors is an easy design fix, but may not be as easy as it seems. Color families such as reds, greens, oranges, and blues can be a real challenge. The job requires forethought and careful preparation.
This guide provides some useful tips on how to hide dark paint colors with light paint, as well as covering over bright colors.
How to Prime Difficult Colors
The last thing you want to see after you paint over dark walls is shadows showing through a freshly painted coat. If you paint over a porous surface, the light colored-paint will appear streaky and uneven as the dark color bleeds through. You can keep dark paint colors from seeping through the fresh topcoat by using a quality stain-blocking primer. Paint primer has three functions:
Prevents stains and difficult to cover colors from bleeding through the topcoat
Allows for one-coat coverage
Enhances the paint's adhesion, which reduces peeling and blister
To boost the effectiveness of the primer to hide the dark paint colors, tint the primer with a gray color or a color similar to the topcoat you're planning to use. For maximum concealment over dark paint colors, apply two coats of paint primer and sealer, and allow the primer to thoroughly dry before applying the next coat. If you skip this step, you will surely spend more money on paint.
Before you prime, make sure that the surface is sound and free of peeling paint or structural problems. Following conventional methods for prepping the surface, such as filling nail holes, sanding rough spots. Many professionals recommend that you wash the walls with a solution comprised of mild dish detergent and warm water to remove dirt, grease or grime. Cleaning the walls improves adhesion of the primer to the surface and increases coverage.
Check out this demonstration from our paint partners at Sherwin Williams, showing the effectiveness of using a gray primer, versus white or pink: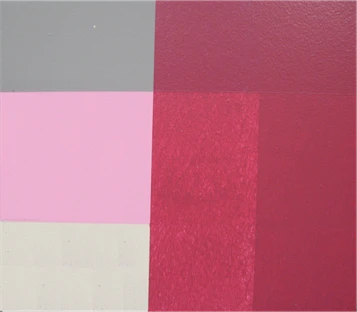 All-In-One Paint Primer
Many paint manufacturers offer an all-in-one primer paint product that works fine for certain situations, such as repainting a wall with a similar paint and sheen. However, if the surface contain smoke stains water stains crayon marks, etc., over time, a paint and primer in one product would allow the stain to creep to the surface. To achieve the best results when repainting dark paint colors, use a high-quality, dedicated stain-blocking primer.
Choose High-Quality Paint and Painting Tools
If you use a low-quality paint, you can expect poor results when covering difficult colors. A high-quality paint is the best paint to cover dark walls because they contain greater levels of binders and pigments, which are necessary for hiding difficult colors and boosting coverage. Your choice of painting tools will determine the speed and efficiency of applying the primer and paint. Use high-quality roller and paint bushes. These tools deliver the paint in a smoother, thicker coat, which works to conceal the dark color.
Five Star Painting specializes in interior and exterior painting projects for residential and commercial customers. Whether your project is big or small, you can count on us to deliver high-quality workmanship and superior customer satisfaction. Schedule your FREE estimate by choosing the date and time that is most convenient for you, HERE!