Organize and Label Your Paint Cans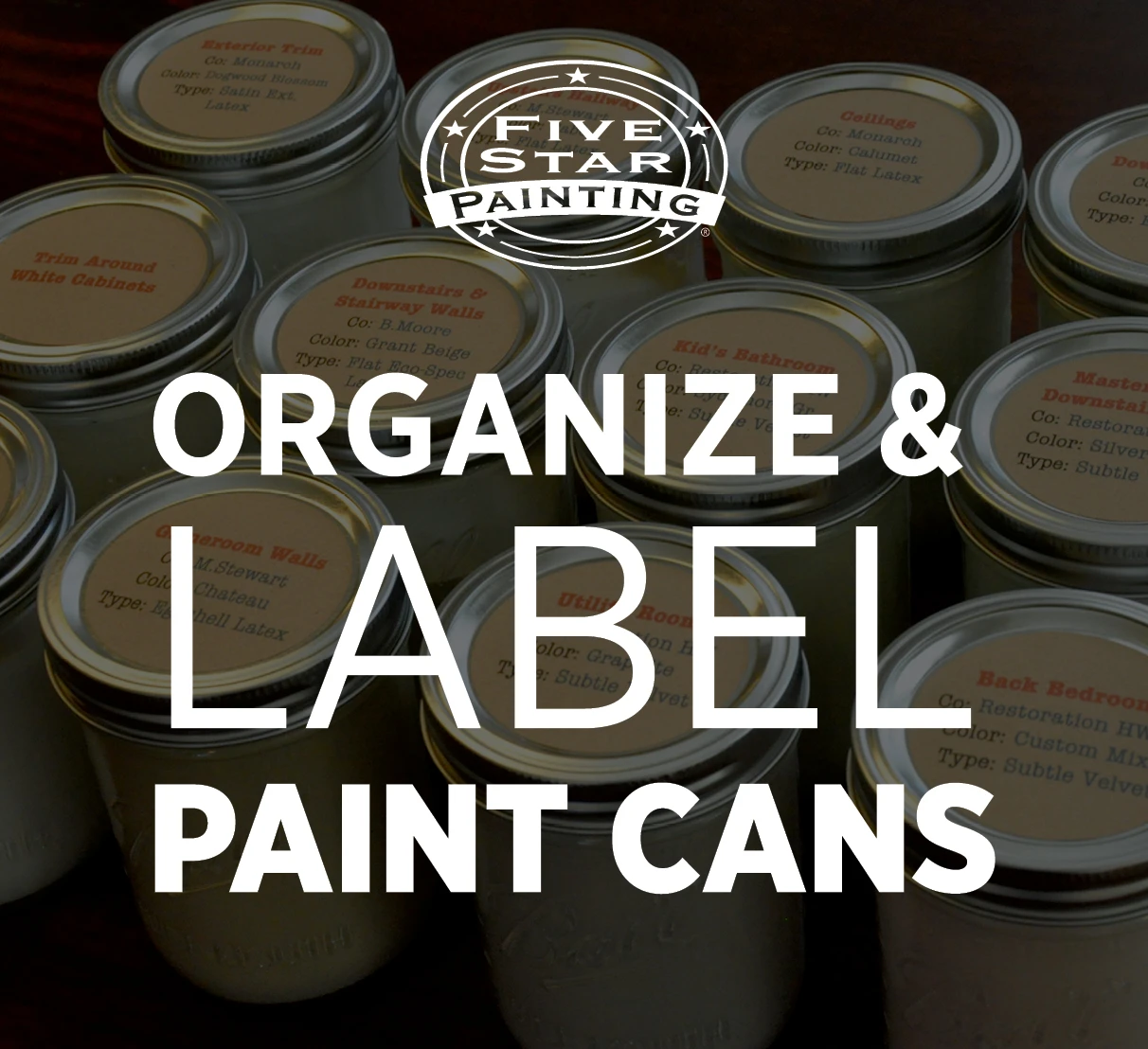 We have all been there: you are trying to touch up paint in a room, only to realize that you have three different paint cans, all with similar colors. How do you know which is which? This can be a stressful situation because guessing and checking is a gamble that you might not want to take if you are limited on time or resources. One of the benefits is putting a label on your paint can.
There are many benefits to labeling your paint cans:
It helps with organization: Keeping your paint cans labeled will help you differentiate between indoor colors and exterior colors when painting. It can also help you determine which colors are for which room, if they are all similar shades.
Helps the next homeowner: Keeping labels on paint cans can help the next homeowner know which colors go in which room. Putting in this extra work now could help someone else later.
Purchasing colors later: Labeling your cans now with the name/color and specifics about the paint will help later on when you go to buy another can. You will be able to simply take a picture of your label and show your paint specialist what colors you want.
What do you put on paint can labels?
Paint color (and number)
Paint type (acrylic, latex, oil based)
Brand/line
Finish (flat, satin, semi-gloss, gloss)
Room/use
Date mixed
Additional notes
Paint a small portion the paint color, so you can see a sample
After making your label, you now need to determine if you want to downsize your paint can. Smaller, one-pint cans can help when you need to save on space; plus they probably look cleaner. If you decide to transfer your paint into a smaller can, then put your label on the side. We recommend the side as opposed to the top or bottom because those areas are more prone to paint spills.
If you are looking for a template, there are many cute ideas on Pinterest or download our Five Star Painting version here: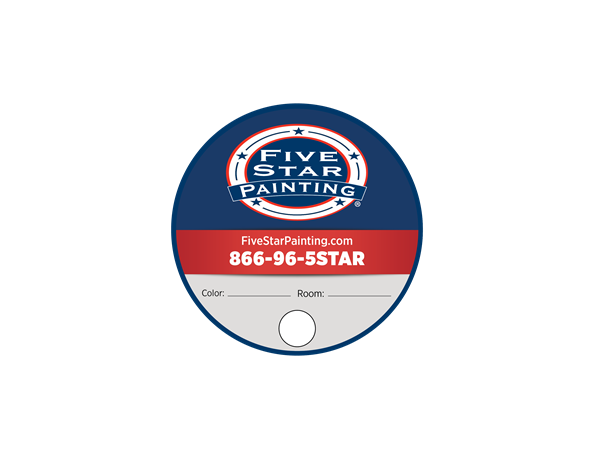 Any time you need painting service in your home or place of business, trust the professionals at Five Star Painting to do the job right! We take the time to listen to our customers to know what their goals are, we do extensive prep work to ready the space, then we walk the completed project with you before you ever pay the final invoice. Experience the Five Star Painting difference for yourself! Book your FREE estimate on fivestarpainting.com/schedule-estimate today!