Is it worth it to completely switch to eco-friendly paint?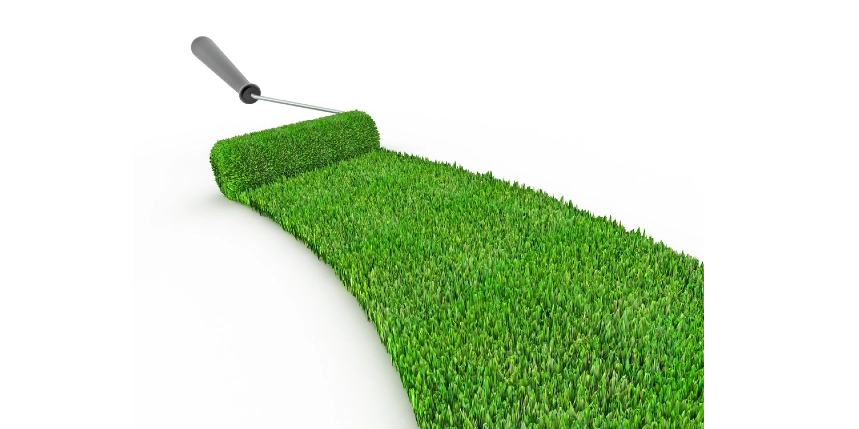 A fresh coat of paint enhances the aesthetic quality of your home quickly, and it is fast and affordable. Like many homeowners, you may have concerns about the effect of traditional paints on the interior air quality of your home and the overall environment. Not only does that "paint smell" linger for days, but the fumes can have a negative impact on the health of you and your family. The good news is that you can paint your home with eco-friendly paint. Paint manufacturers have answered the call for greener products by creating a wide supply of environmentally friendly paint with zero or very low levels of volatile organic compounds or VOCs—the chemical responsible for the paint smell and health issues.
You can use eco-friendly paint wherever you use conventional paint, including nurseries and children rooms. Buy hard-wearing natural paint for use in bathrooms, kitchens, hallways, and other high-traffic areas. Learn more about eco-friendly paints and its benefits to determine if it makes the most sense for you and your family.
What You Should Know About Traditional Paint
When you open a can of conventional paint, you undoubtedly notice that familiar "paint smell" generated from Volatile Organic Chemicals or VOCs. Although most VOCs evaporate at room temperature, depending on the level of VOCs in the paint, most VOCs continue the off-gas process for long after the paint has dried. VOCs are used as the primary solvent in oil-based paints (40-50 percent of the content), and are used to dissolve and disperse other materials in the paint. Water-based paints use water as the primary solvent, but contains does contain some VOCs (five to ten percent) of the paint's content.
According to the Environmental Protection Agency (EPA), off-gassing from VOCs can result in both short-term and long-term health consequences for you and your family, including:
Nausea
Dizziness
Headaches
Irritation of respiratory eyes and respiratory tract
Heart or lung damage
Cancer
Pigments used to color paint can also contain VOCs. Besides VOCs, many paint also contain other chemicals that preserve the paint and prevent mildew growth. These chemicals can affect the air interior air quality for years. The EPA has standardized acceptable levels of VOC emission for paint products, and some states have even stricter standards.
You can protect your health by switching to eco-friendly paint--paint labeled low- or no-VOC.
Why Use Environmentally Friendly Paint?
Eco-friendly paint manufacturers fabricate their products from a variety of natural ingredients. Some of the more common natural materials used by paint manufacturers include milk protein, citrus, balsam, and clay. Advances in paint technology not only make environmentally paint on par, but at times even superior to their traditional counterparts. They also have excellent color retention, viscosity and offer a variety of color palates. Unlike chemical-based paints, eco-friendly paints do not generate harmful non-degradable by-products during the manufacturing process, and provide a safe paint alternative for the entire family. Families with children, pregnant women, elderly people, people with asthma or other respiratory problems and pets might consider this type of paint.
Selecting Eco-friendly Paint
When searching for eco-friendly paint, start by determining if you need exterior or interior paint. The most popular selections for the interior consist of milk paint and natural paint. You can identify eco-friendly paint by looking on the label for identifiers on the label, such as:
Low- or zero VOC
Certified organic label
Certified by organizations like GREENGUARD Environmental Institute, Scientific Certification Systems, or Green Seal.
For exterior paints, choose from very low- VOC to zero- VOC, recycled water-based paints, and latex paint. Avoid oil-based paints because they have high VOC content, contain fungicide and are not available in low-biocide options.
If you would like more information about eco-friendly paint, contact Five Star Painting. We specialize in residential and commercial painting. Our staff experienced and professional crews and will work with you to add color to your world and bring your home vision to life.