Gender Neutral Colors for Your Nursery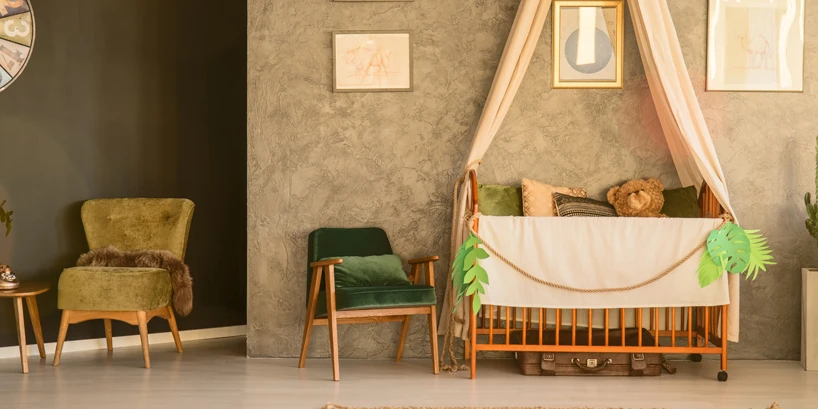 Choosing whether or not to find out the gender of your baby is a personal decision, but if you opt to be surprised it can be much more challenging to decorate the nursery in time for your new arrival. Fortunately, we have a list of several different gender-neutral color schemes for you to choose from, which are sure to please you and your little one, and work well long after they graduate from a crib to a bed.
Gray and Yellow
Gray has long been considered a favorite neutral, and works well in a nursery when paired with a bright color such as yellow. The gray tone you use should depend on the amount of natural light the room receives, as some may appear to have blue, purple, or "greige" undertones. A mid-tone or silver gray is warm and inviting, while a darker charcoal gray is more sophisticated and contemporary.
Aqua and Coral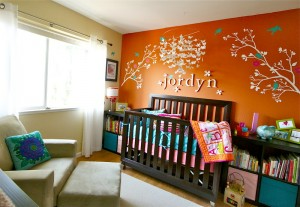 These two colors were made for each other, and are a refreshing variation on the traditional blue and pink that were once the standard for gender distinction. Treat the walls (and ceiling!) to a coat of calming aqua, scattering hints of coral around the room on window coverings, flooring, bedding, or accessories.
Black and White
This classic combination gives you so much versatility in the room with your accessories, making it easy to change the look without changing the color on your walls. Choose a warm, creamy white paint for the walls, and consider adding a fun geometric patterned wallpaper for visual interest. Infants are drawn towards high-contrast items with well-defined edges, as that is what's easiest for them to see.
Neutral Palette
For a soothing, gender neutral design, opt for a blend of organic shades of taupe, cream, pale green, yellow, or blue. These colors work seamlessly together and can be used on walls, ceiling, or trim, along with a variety of shades and textures throughout the room.
Mint Green and Pale Yellow
Once the go-to option for a gender neutral nursery, these two colors remain the perfect backdrop for any child's bedroom. Inject a hint of playfulness and visual interest by working in a chevron pattern on a feature wall, or wide horizontal stripes around the room.
Ultra Violet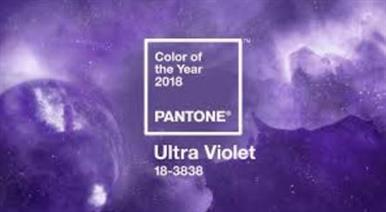 Pantone's Color of the Year is ideal for a baby's room. Whether you choose to paint all your walls this rich, purple shade fit for a prince or princess, or opt for a more muted shade of lilac or lavender, you will love how happy and warm the results are. Choose creamy shades of white for the trim, and accessorize with a soft gray or bold teal.
Choose the perfect color scheme for your baby and let Five Star Painting do the rest! Our team of dedicated, experienced, professionals will transform the look of your nursery in no time, so you can focus on more important matters. Keep your feet planted firmly on the ground while we look after the prep, painting, and clean up, using only the finest quality paints and state of the art equipment.
Call us today at 888-261-3633 or contact us online to schedule a free estimate and appointment for your painting project.