The Benefits of Neutral Paint Colors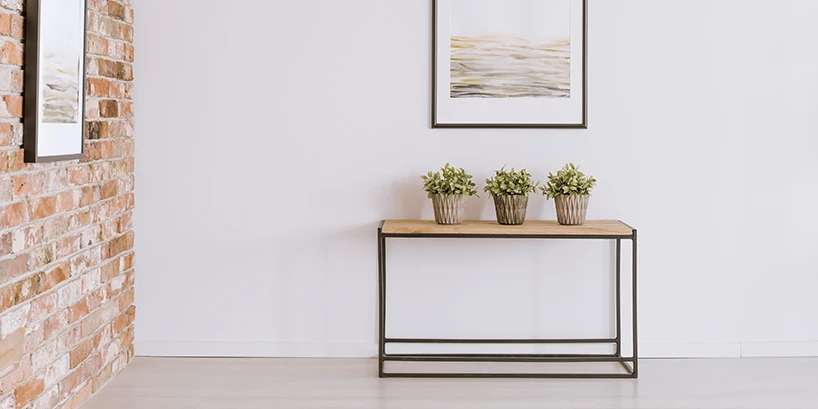 One of the easiest and most affordable ways to freshen up your home's interior is with a new coat of paint. If you're considering putting your home on the market, keep in mind that a neutral color palette will appeal to the widest audience and give you the highest return on your investment. As you explore the vast range of paint color and finish options, you may run across some terms that you are unfamiliar with, and if you've ever asked yourself questions like "What color is eggshell?" the team of experts at Five Star Painting can help, with answers to all your neutral color questions.
What is a Neutral Color Palette?
A neutral color palette is one that has no color or is unsaturated with color. Options that fall into this category may include:
Beige
Taupe
Ivory
Gray
Black
Brown
White
Each of these neutrals come in a vast array of different hues, with warm or cool properties and undertones which can dramatically change the appearance of the paint. Wall placement, lighting, and the other colors in the room can also affect the look and feel of the wall color, which may change throughout the day as the sunlight shifts directions or artificial light is introduced into your living space.
Why Choose Neutral Colors?
A neutral color palette is a popular choice among homeowners, and it may be used in a variety of applications including:
As a neutral backdrop
To invoke a feeling of restfulness
To create uninterrupted flow in an open concept design
The benefits of a neutral color palette are clear, and can help to sell your home or make you fall back in love with it:
Wide Appeal
Because neutral colors can work with any type or style of furniture, buyers are more likely to envision their belongings in your space. Bold colors can be distracting and take away from the architectural and structural features of your home, but with a more restful, neutral palette buyers can focus on the selling features rather than the wall color.
Illusion of Space
Light colors can trick the eye into believing a room is more spacious and airy than it is, as the eye continues on rather than stopping and focusing on a dark or vibrant paint finish.
Return on Investment (ROI)
Many realtors will tell you to use neutral colors for ROI, which appeals to a wider spectrum of tastes, styles, and preferences.
What is Eggshell Paint?
The term eggshell may be used to describe the color of the average chicken's egg, but when it comes to paint this term is more aptly used to describe the finish rather than the color. Paint finishes are categorized by the amount of gloss or sheen they project and each one is suitable for a variety of applications. Eggshell paint is at the lower end of the spectrum at 10 to 25 percent gloss (similar to that of an actual eggshell), and should not be confused with satin finish paint which has 25 to 35 percent gloss. The characteristics of eggshell paint include:
Slightly more reflective than a flat finish
Less durable than a satin or semi-gloss paint
Great for moderate traffic areas
Effective at hiding imperfections on your walls
Good choice for ceilings, adult bedrooms, dining rooms, and living rooms
Additional Tips to Help Sell Your Home