Stain Colors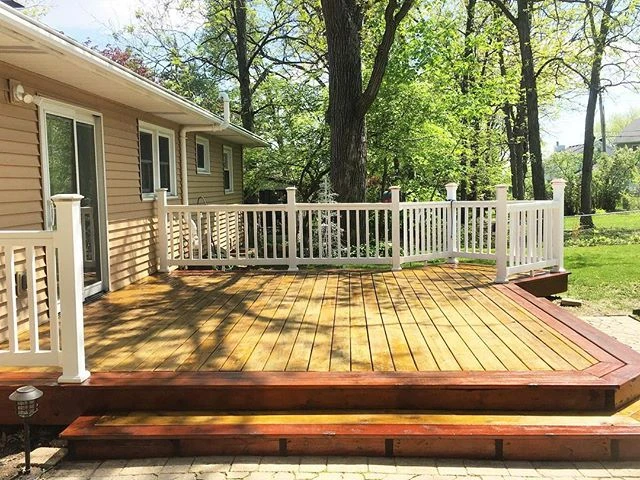 When the exterior of your home needs a new coat, odds are you automatically think of paint. Did you know that a stain might be a better fit? Exterior stain highlights the beauty of wood better than paint, and its flatter finish complements the rough surface. While stain can require more frequent application, when your home does need a new coat, the process of staining proves to be much easier than that of painting. If your home would benefit from a stain, check out these standout stain colors from Sherwin-Williams and Benjamin Moore.
Ficus - This mossy green stain from the company's WoodScapes Exterior Polyurethane Semi-Transparent House Stain line proves perfect for homes tucked into the forests of the Northwest.
Cider Mill - This rich but light brown has hints of red running throughout, making it complementary for country homes across the country.
Blue Shadow - If you are lucky enough to own a shoreside home along the East Coast, the slate blue of this stain would fit in nicely.
Redwood - The mahogany tones of this stain don't overpower a wood grain. Instead, they allow the grain to add depth to the overall look of the exterior.
All of these color stains come from Sherwin-Williams' Woodscapes line, a rick, thick formula that penetrates wood surfaces to provide protection from the elements. It comes in 24 shades total and also can be tinted to create custom colors.
Silver Gray - From the company's Alkyd Transparent Stain line, this color actually changes as it ages and weathers. It starts out more white than gray, changing silvery over time. This stain also would work well on coastal homes. This line also provides protection from sun, abrasion and mildew.
Cedar - This color in the Exterior Finish Deck & Siding Translucent Alkyd line enhances the beauty of mahogany, teak and ipe, while helping to protect wood from aging and mildew.
Behr Color Stains
Behr also makes stains that allow the beauty of wood to shine through and provide protection against the elements. The Behr Solid Color House & Fence Wood Stain line features 82 custom colors based on its exterior paint colors.
Getting Started
Once you choose a stain for the exterior of your home, consult a professional painting company. Professional painters will perform all of the necessary prep to your home's exterior, ensuring immaculate and long-lasting results.
If you simply cannot make up your mind regarding a color, bring a professional painter into the process earlier. He or she can look at the colors on your shortlist and apply multiple samples to the exterior of your home. That way, you can see exactly how each stain will look on your wood throughout the day as the light changes. A professional painter also can suggestions options you might not have considered, as they have knowledge of new stain colors on the market and can quickly select ones that will work with the color, grain and texture of your home's wood.
Specializing in exterior and interior painting, on residential and commercial projects, Five Star Painting provides local businesses and homeowners across the country with highly-skilled, trustworthy, and fully insured and licensed painting professionals who provide superior craftsmanship. Utilizing a myriad of paint options and finishes, combined with flawless customer service, Five Star Painting guarantees a stress-free home improvement experience for its customers.
When you're ready to paint your home-interior painting and/or exterior painting-be sure to contact your local Five Star painter and click here for a free estimate.