2019 Paint Trends | Five Star Painting


Popular Colors in 2019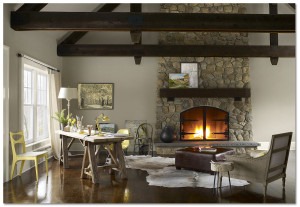 Paint trends come and go and can be hard to keep up with. However, compared to remodeling, updating your interior or exterior paint color is a great and inexpensive way to give your home a fresh, new look. It's also an easy way to add resale value when you use a trending paint color.
Popular paint colors change every year. Fortunately, our experts have their fingers on the pulse of the paint market and have seen certain colors climb out on top.
Explore 2019 paint trends below for some inspiration for your next painting project.
2019 Paint Trends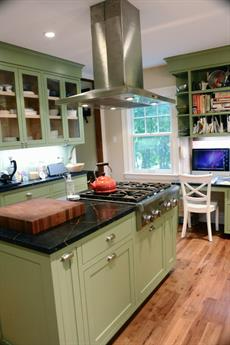 This year, interior paint colors take a turn toward earthy and muted colors; pastels, mustards, soft blues, and earth tones have replaced many of the bright, punchy colors we've seen over the past few years.
A few new interior paint colors this year are:
Dark greens such as a rich hunter green

Sherwin Williams Paint Code: SW 0041

Soft earth tones like hazelnut and mushroom

Sherwin Williams Paint Code: SW 6121

Mustard is great for creating intensity and rich focal contrast

Sherwin Williams Paint Code: SW 6697
Pewter is a great alternative to white walls and brings some warmth

Sherwin Williams Paint Code: SW 7551

Muted pastels that look chalky and have a soothing appeal are also popular

Sherwin Williams Paint Code: SW 0071
You don't have to paint an entire room to enjoy the benefits of these trending paint colors. Even painting a door, an accent wall, or your kitchen cabinets is a great way to give your home a splash of color.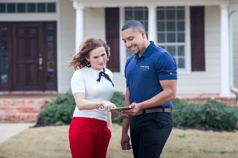 Paint colors are not the only trends for the home! Bet you never thought of incorporating plumbing pipes into your interior design plans! Read more from Mr. Rooter® Plumbing, a fellow Neighborly home services brand.
Professional Painting Services
Five Star Painting's residential painting services include a free estimate and color consultation services. We can help you find complementary colors and that perfect sheen for your style and décor. Our experts will take the time to prep the walls and repair damaged areas to ensure a long-lasting and great-looking paint job. Give us a call at (888) 261-3633 or request a free estimate online.
Paint trends aren't just for interior walls. Are you tying the knot? Head over to our wedding paint trends blog to learn more.