When Is the Best Time to Paint Your Home in Florida?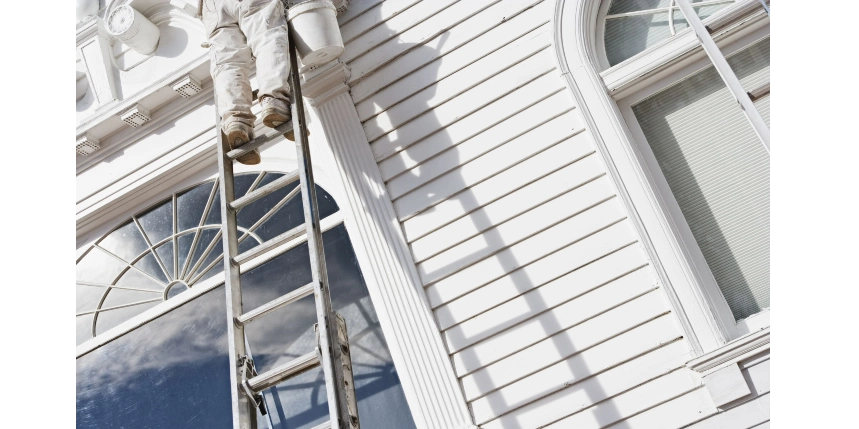 Painting your home can be a huge investment of time, money, and energy, so of course you want to do things right. But when is the best time of year to paint your home in Florida?
When Is the Best Time to Paint Your Home in Florida?
Florida is a state known for its sunny weather and beautiful climate – so you may assume that there is no better time than the present to start painting. This is far from the truth. In Florida, it's important to save your home painting for the winter. Florida's winter weather will provide optimal conditions for smooth and even coverage that is free of streaks, bubbles, and other impurities.
What Makes the Winter the Perfect Time for Home Painting?
Winter or anytime between October and March is the best time to paint your home for a few key reasons:
There is rarely any snow reported in Florida
Stays between 50°F and 75°F
The chance of rain is low
Winds are calm
Humidity is lower than usual
Like we said: winter presents the perfect conditions for both inside and outside painting in Florida!
But I Really Want to Paint My Home Right Now?
If you can't paint your home during the winter, your next best bet is to do so during Florida's spring season, whether that's late March or early April. Spring is not ideal but offers conditions in which painting can be done, as long as you're not caught in the rain.
Because of the rising temperatures, humidity, and chance of rainfall, you risk running into scheduling delays during the other seasons. Even if you must complete your project as soon as possible, under these not-so-ideal conditions, you can always go back to complete touch-ups during the next best painting season.
What Happens if You Paint Your Home During Florida's Summer or Fall?
If you don't wait until the right time to paint your exterior home, you run the risk of having your paint job ruined and dealing with several other things:
End Up with a Cracked & Unappealing Exterior
If the temperatures are too high your paint may not bind together correctly, which can lead to unwelcome cracking and peeling. Latex paint can also be difficult to apply during hotter temperatures because sometimes the heat will cause it to dry out too soon.
Deal with Glare
Painting during the summer months is difficult due to the glare of the sun, providing a risk to both safety and quality.
Let Rain Wash Paint Away
If your newly painted exterior gets rained on before it has the chance to dry, the paint will wash away without fully absorbing into the exterior of your home. In the winter, you'll rarely have to worry about scheduling around rainy days.
Wait Until the Right Season to Maximize Your Investment
When painting your home, it's best to wait until the right season so that the paint will be most effective and you'll get the most out of your time and energy spent.
It's Never Too Early to Start Planning Your Next Exterior Paint Job
If you're looking to have your home painted, it's never too early to start planning for the upcoming season. Some things to consider:
Give your home a good scrubbing to remove all dirt and hard stains from exterior
Begin exploring exterior home ideas and possible color combinations
Complete any exterior repairs or upgrades that are needed beforehand
Any high-quality outdoor paint job needs high-quality materials, so be sure to use the best! A professional painter will always use the best materials for your home.
Our Brandon & Riverview Painters Can Help Finalize Your Painting Schedule
A quality paint job is about working with professional painters as much as it is about timing. To make sure that you're choosing the best time to start your project and working with some of the best professionals in the industry, turn to the team at Five Star Painting for help.
Schedule Your Free Estimate with Our Team
Five Star Painting of Brandon and Riverview can guide you through getting your space painted from beginning to end, ensuring a seamless and worry-free experience for you and your home."We're backed by a great reputation and, for your peace of mind, we warranty our exterior painting services for two years." All you have to do is call us, and we can set up an appointment to assess the scope of your project – it's that easy!