Get Interior and Exterior Paint Projects Done
When it comes to improving your home on a budget, it's no secret that house painting is the way to go. Especially if you're moving - a brand new paint job can amaze and "wow" potential buyers.
First impressions are everything. Whenever people look at your Mandeville home, they will notice the color immediately. It does not matter whether it's an interior painting job or an exterior house painting project.
You can count on us to handle:
Whatever you need, we'll link you with contractors ready to handle the task.
Mandeville Residential Interior Painters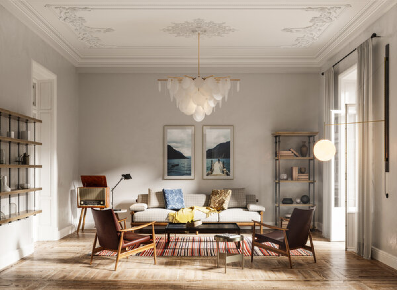 Enliven your home with a professional interior paint job! Some work from our residential interior painters can transform the mood of any room in your home.
Some areas the contractors can paint in your Mandeville home include the following:
Bathrooms
Hallways
Living rooms
Kitchens and pantries
Closets
Residential Exterior Painters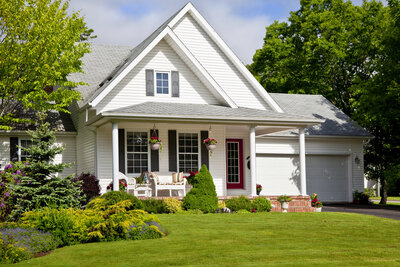 Are you getting ready to move? If so, what's the first picture potential buyers see of your listing? Your exterior, of course! A brand new paint job can help your home make a great impression on potential buyers.
When it comes to residential exterior painting, we can paint:
Decks
Patios
Railings
Stucco
Gutters
What are the Benefits of Professional Home Painters?
A fresh paint job can improve your home's aesthetic appeal, protect the siding and walls, and increase the value of your property. Since painting appears to be a relatively simple job, many people try to do all the work themselves.
However, you should consider hiring professional residential painters to get the job done right. There are various reasons why it's a good idea, rather than handle the project yourself.
The following are several benefits to hiring professional residential painters:
Professional home painters have more experience than the average homeowner and handled a wide range of painting jobs
Professional home painters can provide recommendations on suitable color and pattern selections
Professional home painters have all the equipment and tools to help them get the job done sufficiently and in a timely manner
Professional home painters can produce clean lines and quality work
Professional home painters save homeowners time and take all the stress away from handling the project from start to finish
Need a professional hand with your residential painting project? We're customer-focused and quality-driven. Book your free estimate online
Why Choose Five Star Painting of Mandeville?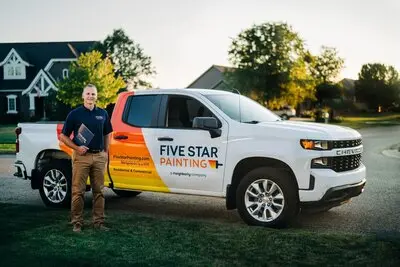 Are you tired of the hassle that comes with DIY projects? You don't need to work on your paint project alone.
The reputable residential painters we work with have everything it takes to get the job done. They come with years of experience, and they'll be sure to leave your home tidy when they're finished.
We Value Professionalism
Have you worked with an amateur painter before? That's probably a mistake you don't want to repeat. Once you pay for a service, you should expect the professional to deliver.
We value each client. And we ensure that you have a memorable experience. We've made it easy for you to schedule an estimate online or through a phone call.
We Aren't Your Average Residential Painter
When you think of a painter coming by for an estimate - what's the first thing that comes to mind? Perhaps you imagine someone in paint-stained overalls with a lander hanging off the top of a van.
This isn't us! For one - we'll arrive at your estimate on time. We also show up in our company uniform. And if we need to enter your home, we'll put our shoe covers on first.
We Stand Behind Our Work
We're confident in our work. But for your peace of mind, warranty our residential painting services for two years.
Searching for trusted residential painters near you? Contact Five Star Painting of Mandeville today to book your free estimate!