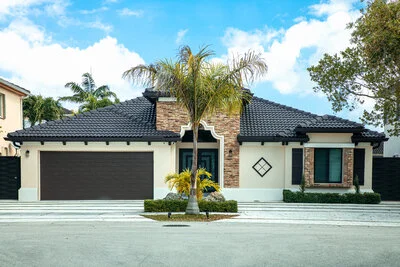 Tired of looking at the same colors on your walls? Our Five Star Painting of Savannah painting services can give any room or building a new life. We are a team of professional painters with years of experience selecting the best color scheme for every project. Whether it's a home, office, or business – we will find the perfect combination to bring warmth and character into your space.
Schedule a free estimate now and get started on transforming your space today!
Ready to get started? Take advantage of our free online estimate service at your convenience. Simply choose a day and time that suits you best.
Why Choose Five Star Painting of Savannah


Two-Year Warranty: We back our work with a solid two-year warranty, providing peace of mind.
Punctuality and Budget Adherence: We ensure a seamless process by sticking to schedules and budgets.
Final Walk-Through: Your satisfaction is our guarantee. We conduct a final walk-through to ensure you're thrilled with the results.
Clean Work Areas: We respect your space and maintain clean and tidy work areas.
Constant Communication: We keep you informed throughout the project.
Warm, Inviting Atmosphere: We create spaces that align with your style and exude a welcoming ambiance.
Top-Quality Materials: We use high-quality paints and materials, ensuring stunning, long-lasting results.
Experience Hassle-Free Painting with Five Star Painting of Savannah. At Five Star Painting of Savannah, we're here to make your painting experience smooth and stress-free. Our team of professional painters is ready to assist you in choosing the perfect colors, finishes, and techniques that will best complement your home or business.
Ready to start your painting project? Schedule your free estimate online at your convenience. Simply choose a day and time that works best for you.
Frequently Asked Questions About Our Painting Services:
Do your services come with a warranty?
Yes! We proudly offer a two-year warranty that covers peeling and blistering due to defective workmanship.
Is painting your house exterior worth it?
Absolutely! Painting your home's exterior provides numerous benefits, including enhanced curb appeal, increased protection, extended siding and trim life, higher home value, a modern appearance, easier maintenance, and better defense against the weather.
Don't hesitate to schedule a free estimate today to learn more about how we can enhance your home's value, aesthetics, and curb appeal!