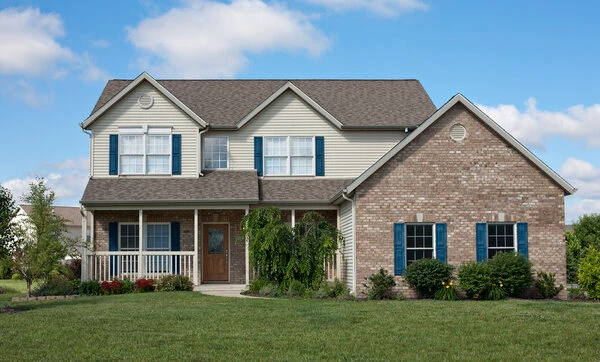 New paint color is the quickest way to personalize your exterior walls. You can create a space that is muted, bright, elegant, or cheerful. Whatever the preference or personality, there is a paint color to match your desired result.
You want your home to look its best in the neighborhood. With dull and chipping paint, your home will not have much curb appeal. Faded paint can even bring down the value of your residence. You can avoid that with professional exterior residential painting. At Five Star Painting of Berrien and Cass County, we specialize in creating a personalized palette for your home's exterior.
You can trust us for quality-driven exterior painters near Stevensville, MI! Call or reach out online to schedule your free estimate for your home's painting project.
We Offer House Painting Services
Our Stevensville exterior house painters can provide a variety of services to make your home look great and stand out in the neighborhood. The painters we contract with can handle working on the following exterior structures:
Decks and fences
Porches
Exterior doors and trim
Masonry
Garages
Barns
Siding
Shutters
What Is Included in Exterior House Painting?
At Five Star Painting of Berrien and Cass County, we do way more than just paint your house. Applying the paint is only part of our exterior painting services.
A Free Estimate!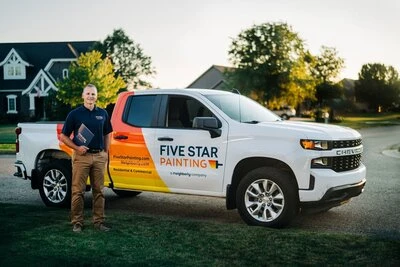 Our exterior painting services start with a free estimate. During the free estimate, we'll get an exact idea of what you're looking for. We'll also use technology to accurately measure your project.
Our estimators will also show up in uniform - they won't be covered in paint! And if we enter your home, we'll put shoe covers on.
We Perform Thorough Prep Work!
Our Stevensville exterior home painters take care of all the prep work. Some of the prep work includes:
Pressure washing your exteriors,
Repairing rotted wood and other flaws in your exteriors,
Removing failed paint (painting over failed paint is never a good idea),
Sanding,
Caulking,
Applying painter's tape, and
Priming.
Thorough prep work is essential to a long-lasting exterior paint job. Our exterior painting contractors won't cut any corners.
Our exterior painting services are all-inclusive. Book your free estimate by calling today. Or contact us online! We can't wait to enliven your home.
Contact Our Exterior House Painting Company Today!
Five Star Painting of Berrien and Cass County offers free estimates for your next exterior painting project. There is no reason to delay! If you are tired of looking at dull and dingy exterior siding, then reach out to us today. The exterior home painters we contract with can transform your home's exterior walls and structures. In the end, we can help make your house the talk of the neighborhood.
Why Choose Five Star Painting of Berrien and Cass County?
When you use our exterior painting company, you will be provided with professional painters we contract with who will strive to complete your project on time. They will take the time to prepare your home and use the right equipment for the job. The painters we work with will aim to see that the project is done correctly. We have the experience to make your home shine with a new painting project.
Exterior Home Painting | FAQs
When is the best time to have my exteriors painted?
In Stevensville - and all of Berrien County and Cass County - the best time for exterior painting is spring, summer, and fall. Our winters are usually too cold! The cold weather will negatively impact how paint bonds to your exteriors.
When in doubt - just give us a call! We're the pros. We can help schedule your next exterior painting project around the weather.
Call our Stevensville exterior painters today to schedule a home visit and receive a free estimate for your painting project.