Curious to know how you can improve your home without breaking the bank? Professional interior house painting is such an easy and cost-effective way to boost your home's value and curb appeal!
It's amazing what a simple color change can do to your rooms. From one week you can go from having a love-hate relationship with your living room to having it so calming and relaxing you don't want to leave. At Five Star Painting of Berrien and Cass County, we're in the business of providing professional interior painting services to help take your home to the next level.
For supreme interior painting near you, give our reputable painters a call! We're pleased to offer a free initial estimate and we warranty our work.
Long-lasting Interior Painting Workmanship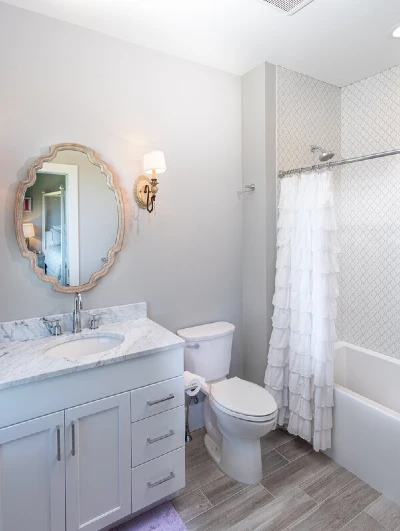 Your interior rooms ought to be painted every 2 to 10 years. Ultimately, a more precise timeframe depends on the room. Heavy traffic, handprints, and wall scuffs can make a room look dull and dingy.
Kitchens and bathrooms often need a new coat of paint to give a clean and fresh look to the space. With the right type of paint, you can keep your interior spaces looking great throughout the years. Our Stevensville interior painters can help you update your home's rooms with our five-star quality services at an affordable price!
We Use a Variety of Paints
There are various types of paint products in the marketplace. Our interior home painting consultants can help you choose the right paint for your walls and ceilings. Some paints are made to last for years without having to apply a new coat.
There are other paints designed to give an extra shine to the wall and brighten up the room. You might even want to choose paint to hide some imperfections.
Many clients want paint that is easy to clean. Whatever you need for your painting project, Five Star Painting of Berrien and Cass County can help you find the right product for your interior painting job in the Stevensville area.
Looking for quality local interior painters near you? Reach out to us to book your free estimate for your upcoming interior painting project.
Free Consultations on Interior Home Painting Near You!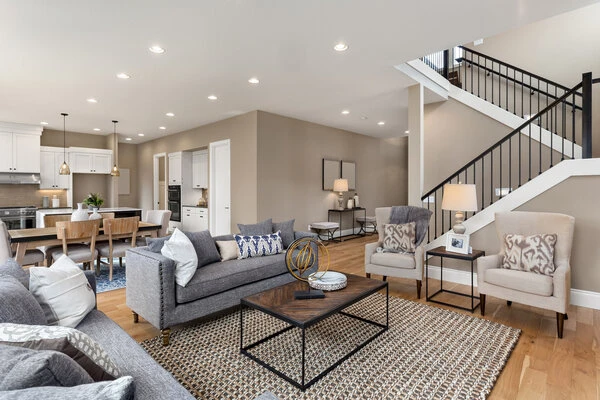 If you are undecided on a paint type, we can help you find the best product for your needs. We can suggest colors that will look good based on your décor. We will work with you to create an interior space that you will love.
Our interior house painters in Stevensville will take many variables into account for your project. Some of these include:
Projected budget
Amount of paint to complete the job
Time frame
In addition to painting, we will handle all prep work for the job, including sanding and applying primer. This extra step will ensure your paint is applied evenly and prevent any issues with the drying process.
Why Choose Five Star Painting of Berrien and Cass County?
At Five Star Painting of Berrien and Cass County, we're customer-focused and quality-driven. This is at the center of everything we do.
We Offer Professional, Premium Interior Painting Services from Start to Finish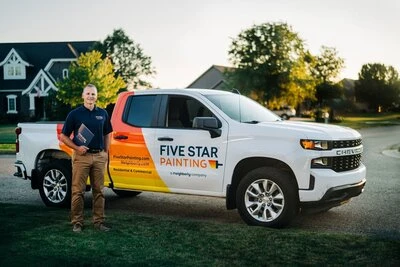 Our interior house painting services start with a free estimate. We show up on time and in uniform! In other words, our estimators won't be covered in paint.
We'll be equipped with advanced technology to measure your project.
And if you need help choosing the right colors for your rooms, count on us to help! Frankly, there are so many to choose from. We'd love to offer our "two cents".
We Warranty Our Interior Home Painting Services
For your peace of mind, we warranty our services for two years. With us, your job isn't done until it's done right!
We're Backed By Positive Reviews!
We're backed by a great reputation. Visit our testimonials page to check out our reviews! Recently, we impressed a university construction project manager. He loved our quality work, attention to detail, and professionalism.
We're Homeowners Like You - Painting Your Home is More Than a Job to Us
Painting your interior rooms is so much more than just another "project". Are you starting a new chapter in life or continuing in the same one? Whatever the case, we'd be painting your home, the backdrop of your life. We take our commitment to professionalism seriously.
Whatever stage of life you're in, count on our Stevensville interior home painters to be there for you!
Book your free estimate today by calling us or by reaching out online. Our interior painters can't wait to enliven your home!
Interior Painting | FAQs
Does weather affect painting indoors?
No, the weather doesn't affect painting indoors! We all know how cold it can get in Berrien and Cass County during winter.
But, unlike exterior house painting, interior house painting isn't affected by the weather. As such, interior painting can be performed year-round! This is why fall and winter can be fantastic times to have your interiors professionally painted.
That said, the cold temperatures can cool your walls and ceilings down so we'll simply want to make sure your house is heated during the project. We can easily work on details like this when the time comes during your interior painting project.
Is it wise to have my interior painted before we move?
Yes, a professional interior paint job can really help your home stand out to potential buyers and make an amazing first impression. Plus, it's a fairly big project your buyers won't need to deal with!
Will you take care of all the prep work?
You bet! A long-lasting paint job depends on thorough preparation. From cleaning and repairing your walls to removing failed paint, we'll take care of all the prep work for you so you're left with quality work.
Give our Stevensville house painters a call today to schedule an estimate and learn about the interior painting options throughout Berrien and Cass Counties!