How to Fix Painting Mistakes on Walls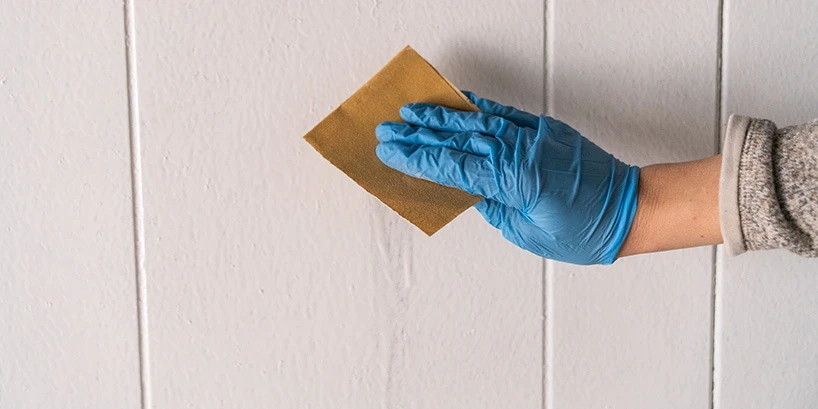 You were feeling ambitious and tried your hand at a DIY paint job, and now you are left wondering how to fix painting mistakes on walls. First off, you're not alone and secondly, don't panic! While it can be fun to experiment with do-it-yourself home improvement projects, mistakes are bound to happen.
The experts at Five Star Painting are here with their best tips on how to touch up paint mistakes on walls so you are left with a beautiful result.
Common DIY Painting Mistakes and Solutions
Let's take a look at some of the most common painting mistakes and what you can do to salvage the job:
Mistake #1: Errant Paint Drips or Minor Spills
Solution: If you're an amateur painter, it's always a good idea to have a commercial paint remover like Goof Off® on hand to clean up drips before the paint has a chance to fully dry. A damp rag also works, too, if you catch it early!
Mistake #2: Paint Splattered on Glass Windowpane
Solution: If you do not have paint remover product available, allow the errant paint to dry and scrape it off with a razor blade.
Mistake #3: Blotchy Coverage
Solution: Allow the paint to dry completely and then apply another coat of paint.
Mistake #4: Paint Blisters
Solution: Allow the paint to dry and then sand and scrape off the blisters. Follow up by priming and painting once you've removed the bubbles.
Mistake #5: Paint Drips and Runs
Solution: Allow the paint to dry, then sand and scrape off the drips and apply another light coat of paint.
Mistake #6: Paint on the Ceiling
Solution: If you catch the mistake while the paint is still wet, you can spray window cleaner solution on a clean paint brush and wipe off the paint. Once the paint has dried, touch up with matching ceiling paint and a small brush.
Mistake #7: Roller Marks
Solution: If you see obvious roller marks on your wall, wait until the paint dries, and using the same roller cover or type, start from one corner and always keep a wet edge of paint as you move across the surface with a second coat.
Solution: If the paint is still wet, try to dab or wipe with a damp cloth to remove the mess. Otherwise, allow the paint to dry completely, lightly sand the problem area, remove the dust with a cloth, and then touch up with a clean brush and paint.
Preparation Is the Key to Fixing Paint Mistakes on Walls
Mistakes happen. The easiest way to get your DIY paint job done right is to be prepared. Have all of the necessary finish-saving supplies on hand before you begin, including paint remover, window cleaner, razor blades, sandpaper, extra paint, and clean brushes for touch-ups.
The key to avoiding problems in the first place? Patience. Give yourself plenty of time to accomplish the task. Rushing is often what leads to mistakes.
Consider Hiring a Pro
Of course, you can also turn to the local experts at Five Star Painting for a professional paint job. No need to worry about how to fix painting mistakes on walls when you have the pros handling it for you. Connect with us online or call (888) 261-3633 today to learn more or to schedule professional painting service.
__
We all make mistakes, especially when it comes to DIY plumbing. Learn the four most common DIY plumbing mistakes and how to avoid them from Mr. Rooter, one of our fellow Neighborly brands.