Paint Colors Through the Decades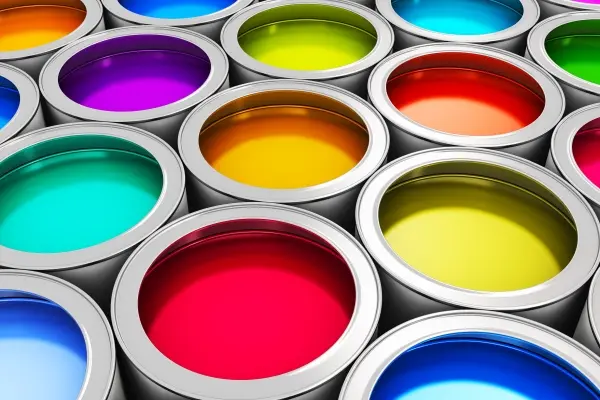 From the retro hues of a 60s color palette to the Tuscan-style influences of the 90s color scheme, decade-inspired painting ideas are a fun and creative way to refresh your home interior. Whether you're looking to update a modern home or restore a historic property, we have helpful tips for choosing paint combinations that will excite and inspire, and how to apply them like an expert.
Color of the Decades
There's inspiration to be gained from paint trends of the past. So how do you choose which decade fits your home's aesthetic?
Take a look at the existing furniture, décor, and design of your home. A modern style may better fit classic, neutral color choices, or provide a blank canvas for the spunk of 60s and 70s color choices. On the other hand, if you have a historic home, you may prefer to stick with timeless, versatile shades that stay true to the home's original colors and architecture.
Here are our favorite decade-inspired paint color combinations to consider.
60s Color Palette: In the 60s, love, peace, and the Beatles rocked the world. Paint colors from this era are bold with a touch of psychedelic, often featuring paisley patterns, clashing colors, and mod graphics. A black and white color scheme can also help you make a strong 60s statement in your home.
Paint colors we recommend to capture that far-out feeling include:



70s Color Palette: Want to express the good vibes of the 70s through your paint color scheme? Think earth tones like beige, avocado, brown, and harvest gold. The 70s color palette can seem evergreen when you have the right décor. This laid-back color scheme will give you a peaceful, easy feeling.
Bring the 70s into your pad with these paint colors:



90s Color Palette: Jump to the 90s to bring opulent McMansion-style influences into your home's color scheme. Rustic golds, beige, and terra cotta reigned supreme, and they can add warmth and authenticity to your modern-day home style.
Here are our recommended paint colors to honor the 90s aesthetic in your home:



Expert Paint Application Tips
Once you've decided on the paint shades that are right for your decade-inspired home painting project, follow these tips to get beautiful results:
Prepare your walls before painting. It's essential to have a smooth surface free of holes, cracks, and nail pops to achieve a seamless paint result. If you notice holes, sand away paint flakes and apply spackle, sand again, and then you're ready for primer and paint.
Don't skip the primer. Primer will ensure your paint job is durable and long-lasting. It covers up darker paint colors and prepares the surface for whatever fresh splash of color you choose.
Don't rely on painter's tape alone. Painter's tape can be time-consuming and often doesn't give you a clean, professional outcome. If you plan to use it, pair it with an angled brush to paint around tight spaces like baseboards, corners, and ceilings.
Choose matte, satin, or flat paint. Semi-gloss paint is good for doors, crown molding, and baseboards because it's easy to clean. Choose matte or satin for all your interior walls.
Don't stop with one coat of paint. Two coats are essential, or else the old color may bleed through. Two coats will also look richer, and the paint will last longer.
Related Topic: Painting Tips for Beautiful Results
Create Your Dream Interior with Professional Paint Services
Choosing color schemes from the past can be a fun way to freshen up your home interior, but painting takes time, effort and some patience. If you lack any of these but would like to get your paint project finished, contact your local paint pros at Five Star Painting. We're experts at helping homeowners with painting projects that refresh the interior and exterior of their home. So, whatever your vision is, we can help bring it to life. Give us a call at (888) 261-3633 or schedule an estimate online.