Home Exterior Painting: Why Prep & Painters Are a Must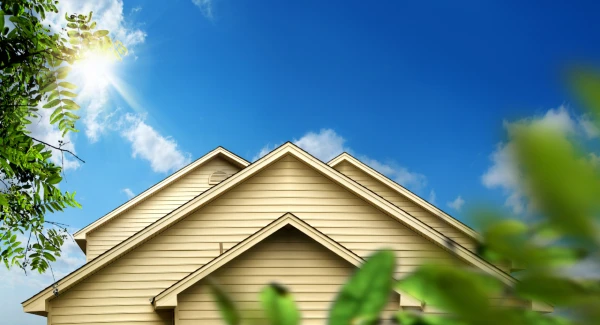 Exterior painting can provide so much more than just color to your home. It offers the opportunity to restore its luster and look and compliment your unique style and personality. In fact, research has shown that exterior painting can improve your home's value, too – up to as much as 51%!
So, whether you're a homeowner considering an exterior paint job before you list, thinking about that's painting your home's exterior to fit your unique style, or just looking for more information of what needs to be done before painting your exterior and why choosing a professional exterior painter is so important, you're in the right place – we'll cover all that and more.
What Steps Need to Be Taken to Paint My Home's Exterior?
A quality paint job can do wonders for your home – and it all starts with an exterior painting idea. Before this can be brought to life, you'll need to figure out a few things:
Finalize Your Design & Choose Your Colors
Take your idea and put it on paper or online software. Doing so can help you finalize your idea and turn it into a design that your exterior painters can follow. This includes thinking of everything! Don't limit yourself – be sure to consider all of the possibilities:
Shutters
Doors
Window trim
Deck
Porch
Columns
Gutters
Siding
Color is The Name of The Game
Everyone and anyone can see the color of your home – so it's important to choose wisely. There are thousands of colors and combinations out there, so things can seem overwhelming currently, but teaming up with a professional home painting company can provide you with pointers when picking out the paint color for your home.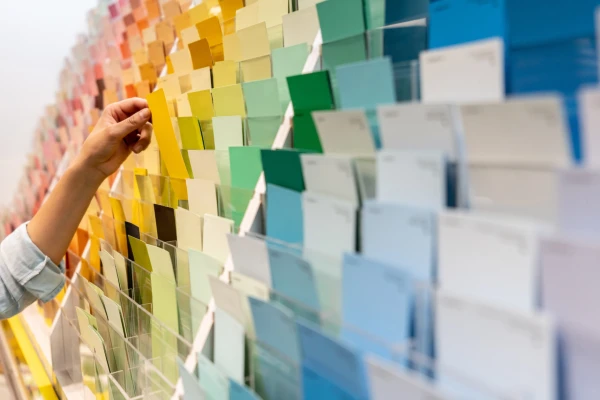 Have you heard of color visualizers? They're online apps that can help you wade through the possible color choices you have for your space. By either uploading a photo or using the latest in AR technology, you'll have a better idea of how the colors would look on your home. A great way to get started is by searching online for the latest trends in exterior paint colors.
Can I Use Interior Paint on the My Home's Exterior?
No, interior paints should never be used on the exterior of your home and vice versa because interior paints lack the necessary additives that are needed for:
Durability from weather
Protection from UV rays
Efficient coverage
Quick-drying outside
As the days, weeks, and months pass, you'll notice fading, peeling, and cracking of the interior paint under the sun, ultimately leading to complete touch-ups more frequently.
Prepare Your Exterior Surfaces for Painting
Whether you're having your home's exterior repainted completely by a team of professionals or considering repainting only a small section of your home's siding yourself, it's important to prepare your surfaces correctly for optimal adhesion and long-lasting results.
Protect Doors, Windows, Lights, & Décor
The first step you should take is properly covering and protecting your doors, windows, lights, video cameras, décor, also known as "anything you don't want to be painted."
You can cover things by using masking tape, garbage bags, tarps, and more. This can even be done or double-checked by your painters before painting to reduce the chance of mistakes.
Clear Away Cracked Paint
Another reason why you may be searching for exterior painting is to recover your property from peeling, bubbling, cracked, and unsightly paint. Before you paint your home, loose paint needs to be removed and the remaining finish sanded down.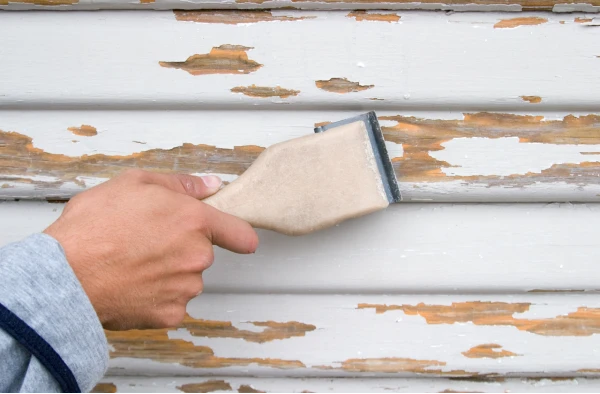 Power Washing Saves Time
The easiest way to clear away old paint and clean your surfaces for painting is by power or pressure washing the surface. If your home hasn't been properly cleaned and cleared, the paint applied will have a hard time sticking and lasting as long as it should.
Make Repairs
Another important step in prepping your home's exterior for painting is completing any needed repairs. This can include:
Secure loose siding
Remove and replace rotted wood
Inspect and caulk seals
Find a Professional Exterior Painter for Five Star Results
Take the guesswork out of painting your home and turn to a professional painter for help. Exterior painting is an important investment in your home's value, curb appeal, and the love you have for your home.
Can't I Just Paint My Exterior Myself?
While you may be considering painting your home's exterior on your own, it's always wise to seek out the help of a professional painting company for help instead for many reasons:
Hiring an Exterior Painter is Easier Than DIY
For exterior painting companies to paint your house, they will have to do more than just apply a coat of paint – this means that they'll handle everything from prep to paint. Painters will handle all of the hassles of painting while you get to rest. They can even assist in color selection and bringing your exterior painting ideas to life. Going pro is much easier than DIY, plus helps you avoid common mistakes!
Hiring an Exterior Painter Saves You Time & Money
Hiring a professional painter and painting company is a smart choice because it saves you the time and money of doing it yourself. Painters get the best price on paints and supplies and complete the service in half of the time as DIYers.
Hiring an Exterior Painter Ensures a Long-Lasting Result
Choosing the right painter will give you peace of mind far beyond the duration of the service. You'll rest easy knowing that your home's exterior will look great for years to come and be backed by a painting company's satisfaction guarantee!
Searching for Help in Brandon, Riverview, or Other Areas Near You?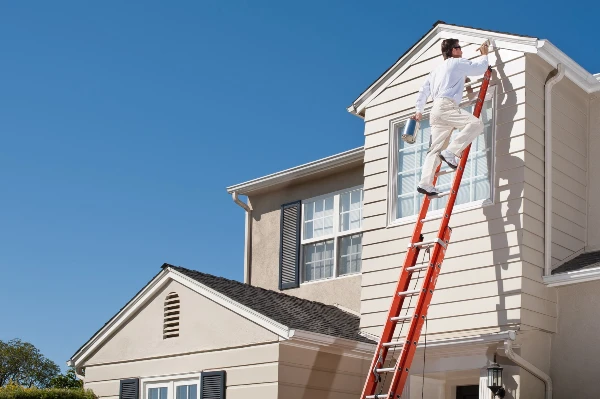 Exterior painting is one of the biggest and most important paint jobs – but not just anyone can handle that job. Turning to Five Star Painting of Brandon and Riverview can offer you the expert help you need to make your home look its absolute best.
We're backed by many positive reviews, and we commit to staying on schedule and sticking to the quoted price.
Are you interested in learning about our exterior painters serving Brandon, Riverview, and other nearby areas? Be sure to call or book online today for a free estimate – we paint homes of all sizes!