Let Us Cross Off Painting From Your To-Do List
With the busy lives that all of us live, it's difficult to make time for home improvement to-dos like painting the walls. It takes skill and knowledge for a professional look as well. Our interior painting services can relieve this burden for you, letting you spend more time with your family or doing other things you love. We work with highly skilled, experienced painting contractors to deliver professional-level results for homeowners in and around Cedar Falls.
The Right Colors with a Color Consultation
If you're unsure of what color you want for the room, the professionals we work with are able to make recommendations. They can take into account your color preferences or design tastes to help you make your decision. Whatever it is you're looking for, we can help you find the right colors during a color consultation.
You Can Count on Our Interior Painting Services to Refresh Your Home!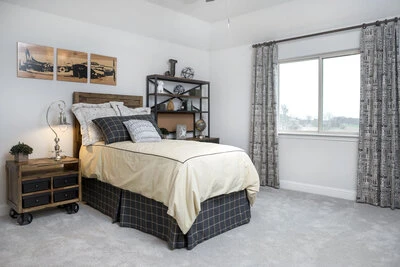 Are you not a decorating type of person? Selecting the perfect colors for the interior of your home can add a character, all without going above and beyond. Choosing colors you enjoy can make the living areas refreshing. Colors can also even provide a restful environment in the bedrooms.
Are you looking to fresh your home? Contact us to schedule an appointment for a free interior painting estimate.
What Do We Use for Painting?
Five Star Painting of Cedar Falls uses premium paints like Sherwin-Williams® and Behr® to provide quality interior painting services for clients. We believe using good paint is necessary for professional results. At Five Star Painting of Cedar Falls our contractors also use high-quality equipment, so they can paint smoothly without running into frustrations that can result from the wrong equipment.
What Types of Interior Rooms Can We Paint?
We have the skills to paint many types of interior rooms, including but not limited to:
Kitchens
Bathrooms
Hallways
Bedrooms
Living rooms
Dens
Garages
Garage floors
Pantries
Dining rooms
Game rooms
Contact us to schedule an appointment for a free estimate..
What Makes Five Star Painting a Good Choice?
We value honesty, customer experience, and friendliness. At Five Star Painting of Cedar Falls, we believe a company should conduct itself with integrity in order to deliver good customer service and honor the trust clients put in them. We strive to be a company that keeps clients returning whenever their homes are in need of a fresh coat of paint.
Interior House Painting near Cedar Falls | FAQs
Do I need to clean or wash my walls before paint?
Yes - for a long-lasting and high-quality paint job, your walls should be cleaned and washed before we apply the new paint.
Don't worry, though! Our interior painting services are all-inclusive. This means we'll take care of the prep work, which includes cleaning your surfaces.
Does paint quality make a difference?
Yes - paint quality is one of the key components to a long-lasting paint job! We'll procure the necessary paint for your paint job.
Is painting interiors before moving a good idea?
Yes - painting your home's interiors before moving is a great idea! This revamp will add curb appeal and value to your home. This can ultimately make the sale of your home go even smooth.
Contact us to schedule an appointment for a free estimate of our interior painting services in the Cedar Falls area.