Enhance Your Home's Appearance Immediately with a Fresh Paint Job
Does your home look dull? A fresh coat of paint is a great way to enhance the beauty of your house. One of the first things anyone notices when they look at your home is the color. Whether it's outdoors or indoors, the right painting service can help bring life back to your residence. This can help you feel more comfortable at home.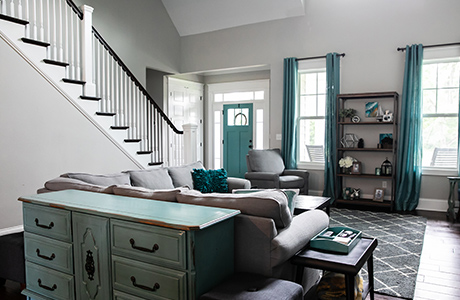 Residential Painting Projects We Can Handle
• Exterior house painting
• Interior house painting
• Garage floor painting
• Pressure washing
• Fence and deck painting
Call us today to schedule an estimate for our painting services in Dallas.
Why Work with Five Star Painting for Your Residential Paint Job?
You need to work with top-notch experts who know what they're doing. Professionalism is something we value, and our contractors do so too. Expect a seamless when getting matched with the right contractor for the paint job. We understand that dealing with dodgy companies that don't deliver is hard. As such, we've made it easy for you to get the most out of our services. We've done this by creating a system that works. Moreover, our painting contractors have what it takes to help you achieve the look you want.
Proper Equipment and Great Products
Our team uses the best products and equipment to ensure each client gets a great experience.
We Aim for Customer Satisfaction With Each Client
We love it when clients are happy with the results. As such, we do everything possible to see that you enjoy the services provided. Five Star Painting contracts the right experts. We also make the process of obtaining your estimates straightforward.
Call Five Star Painting in Dallas if you're interested in getting your home painted.
Our Vision
"Our vision is to capture your dreams and enhance your lifestyle by adding color to your world!"
Five Star Painting is Proud to be Part of: