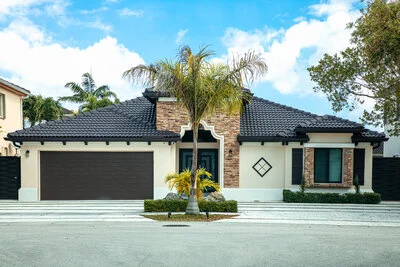 Are you in search of professional painting services in Lowell, AR? Look no further than Five Star Painting of Fayetteville. Our experienced team of painters is here to bring professionalism and expertise to your residential or commercial painting project. We use top-quality paints backed by comprehensive warranties, ensuring our service lasts for years.
Why Choose Five Star Painting of Fayetteville?
Two-Year Warranty: We offer a solid two-year warranty for your peace of mind.
Punctuality and Budget Adherence: We stay on schedule and within budget for a smooth process.
Final Walk-Through: Your satisfaction is our top priority. We conduct a final walk-through to ensure you're happy with the results.
Clean Work Areas: We respect your space and maintain clean and tidy work areas.
Constant Communication: We keep you informed during the project.
Warm, Inviting Atmosphere: We create spaces that match your style and make your home inviting.
Top-Quality Materials: We use high-quality paints and materials for long-lasting, stunning results.
Our Lowell, AR Painting Services


Interior House Painting Services: We bring your vision to life with meticulous attention to detail and a wide array of paint colors. Your home should reflect your personality, and we'll help create an inviting atmosphere that matches your style.
Exterior House Painting Services: Enhance your home's curb appeal and protect its structure. Our top-tier paints and materials ensure a durable finish that lasts.
Cabinet Painting Services: Give your kitchen or bathroom a budget-friendly makeover with our cabinet painting. Our skilled team and high-quality paints breathe new life into tired cabinets, giving them a modern and fresh appearance.
Commercial Painting Services: We specialize in creating a professional and inviting ambiance for your business, whether an office or a retail space. We minimize disruptions and deliver exceptional results.
Our pride is in our craftsmanship, keen eye for detail, and commitment to your satisfaction. We conduct a final walkthrough with you to ensure you fall in love with your transformed space. When you choose us, you choose reliable and professional painting services for your home or business.
Ready to get started? Schedule your free estimate using our online scheduler. Choose the day and time that suits you best.
Frequently Asked Questions About Our Painting Services
Does a warranty cover your painting services?
Yes, we offer a two-year warranty for our residential and commercial clients to ensure peace of mind. This policy ensures that you can feel confident choosing us, knowing you are hiring the best in the business.
When is the best time to paint the outside of my home?
The best time for exterior painting depends on your local climate and the type of paint you're using. Here are some general guidelines:
Temperature and Weather: Aim for temperatures between 50°F and 85°F (10°C to 30°C) for optimal results. Avoid extreme heat or cold, as well as rainy conditions.
Season: Late spring, summer, and early fall are popular times for exterior painting in many regions.
Humidity: Paint on days with moderate and stable humidity levels.
Type of Paint: Different paints have specific temperature and weather requirements, so check the manufacturer's recommendations.
Preparation: Make sure the surface is clean, dry, and free of dirt and mildew before starting.
Shade: Choose when the area to be painted is in the shade to avoid rapid drying in direct sunlight.
Professional Advice: Consult with a professional painter if you're uncertain about the best time for your project. Local weather patterns and conditions can vary, so it's crucial to consider these factors when planning your exterior painting. Consult with Five Star Painting of Fayetteville if in doubt.
Schedule a free estimate today to learn how we can enhance your home's value, aesthetics, and curb appeal!