Of course painting the walls of your home will have the greatest visual impact, but be sure to remember all the other exterior features around your property as well. We can help you to get new paint on all sorts of exterior structures, including:
Fences
Patios
Porches
Pool decks
Gazebos
Barns
Sheds
Use Our Three-Step Method to Paint Your Home
When you decide to work with Five Star Painting of Holland, we will match you with the painting team best suited for your job. Every home painting assignment is different, but we typically use a proven three-step system to achieve the best results:
• Step 1: The first thing the painting team will do is start prepping your home. Any exterior dirt, debris or flaking paint has to be removed so that the new paint can properly adhere to the outside surfaces. Depending on the status of your exterior, this may involve scraping, sanding or pressure washing.
• Step 2: A high-quality exterior primer will be applied to protect the surfaces, cover up old colors and ensure that the final paint looks even.
• Step 3: We'll finish up by applying the final exterior paint to your house. Depending on the type of paint and the color you choose, this may require several coats.
You can trust us for customer-focused, quality-driven™ exterior painters in Holland! Call us to set up for your free estimate.


Exterior Painting Frequently Asked Questions
When should I look to paint the exterior of my home?
The best seasons to have your exterior painted or repainted are usually during the summer and spring. Conversely, fall and winter are more ideal to have the interiors of your property painted. If your property needs an exterior paint job, feel free to book a free estimate by calling or by simply visiting us online.
Why should my exterior be repainted?
Exterior painting is more than just making your house look amazing and adding more value. While that's certainly part of it, exterior painting also has the extra benefit of protecting your home and exterior siding from rain and other harsh elements from the weather.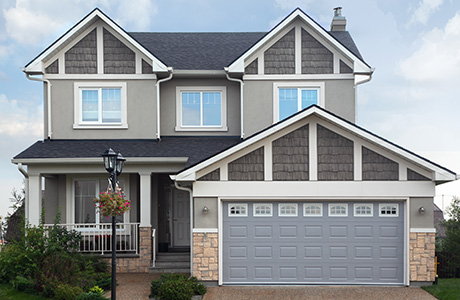 Consequently, keeping your exteriors routinely painted will help prolong the lifespan of your siding. To that end, your exterior should be repainted every 7 to 10 years to ensure that your siding can ha.
Looking to start your exterior painting project today? Set up your free consultation.