Not sure if your home has the same great curb appeal as when you first bought it? Maybe you want to remodel and just need the right colors to get started. Why not talk to the residential painting service experts at Five Star Painting of Lawrenceville?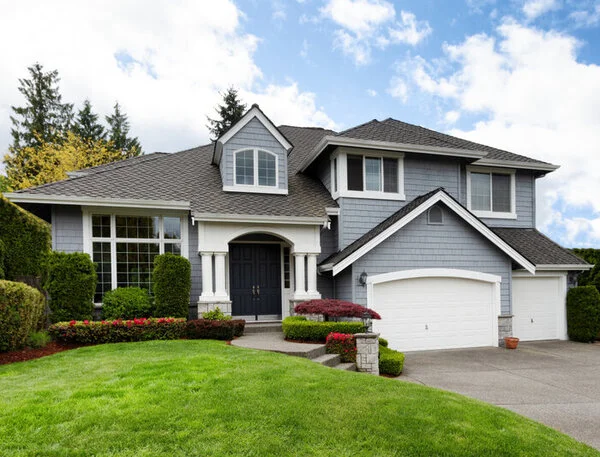 We'll work closely with you to ensure that you get the best colors for your home, accents and doors. We want to make sure that your house is the best-looking one on the block.
Our goal extends beyond aesthetics. The mission at Five Star Painting of Lawrenceville is to also prepare and seal surfaces so that they remain looking great for years. We want you to know that the structure is protected from the sun, wind and rain.
House Painting Services in Lawrenceville, GA
Imagine your home with an all-new color that pops and brings out the best features of your exterior. We want to turn your dream into a reality, which is why our team offers a variety of house painting services.
Whether you have a single-story or multiple-story home, we have the right tools and experienced team to give your place a high-quality paint makeover.
Pick the Best Colors for Your Home
Want your old home to feel new again? It's time to pick the right paints with the best formulas for long-lasting wear. The weather in the Lawrenceville, Bethlehem and Loganville areas can be unforgiving and especially rainy during certain times of the year.
That's why a strong paint like acrylic latex may be appropriate for the exteriors of your home. This formula has everything you need to get the best-looking paint job, such as high-quality pigments, binders and solvents.
Our experts can help you choose the colors and brands that are going to work best for your home.
What's the Best Part About Five Star Painting?
We have:
Local, talented painting contractors
Quick, friendly service
Expert color selection resources
You Can Rely on Us
As a Five Star Painting of Lawrenceville residential client, you can expect an incredible painting experience with detailed and long-lasting exterior paint. In addition, our team is always happy to answer any questions you may have at any time.
Exterior Painting Frequently Asked Questions
Why should my exterior be repainted?
Exterior painting is more than just making your house look amazing. While that's certainly part of it, exterior painting also protects your home and exterior siding from rain and other harsh elements from the weather.
Consequently, keeping your exteriors routinely painted will help prolong the lifespan of your siding. To that end, your exterior should be repainted every 7 to 10 years.
When is the best time to have my house painted?
In Lawrenceville, the best seasons for exterior painting are spring, summer, and fall. Winter might work, however! It just depends on how cold it gets for several consecutive days. That's because cold temperatures impact how paint bonds and adheres to your exteriors.
Exterior painting ultimately depends on the weather. When in doubt, give us a call. We'll be happy to help schedule your project around the weather.
Interior painting and cabinet painting can be performed year-round!