When you refinish a kitchen and need to update your existing cabinet doors, you can save a lot of time and money by hiring the right team of professionals to paint the perfect accents and color schemes.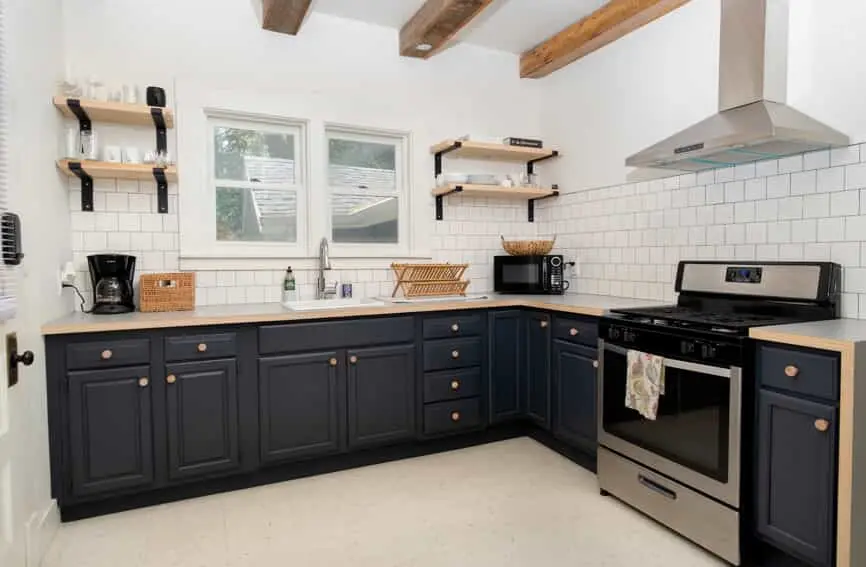 With kitchen remodeling costs going up all the time, it can be needlessly taxing to replace your existing cabinetry; why not just revitalize it instead? It's the smartest and most efficient way to update your kitchen without completely pulling out your old cabinets.
When you hire Five Star Painting of Lawrenceville, we'll assign an expert crew based on the requirements of your unique project. That crew will consist of a team professional painters who have a real passion for this work.
Refresh Your Home with Cabinet Painting
Your cabinets may have a dated look now, but paint can make them look brand-new. During your initial consultation, our Estimator will examine your cabinets and determine what you're looking to achieve.
We'll look at how your cabinets are arranged, what types of grooves and fixtures we're working with, and any other variables that may be present. We'll pay careful attention to every detail so that we can ensure that the final product exceeds your expectations.
Painting Projects That Excel
Before we begin work on the project, we'll make sure that your cabinets are ready to be painted for the best possible finish. This means removing any hinges, hardware and drawers, labeling areas with masking tape and prepping the area so your kitchen stays nice and clean.
Your Project Manager will be available to answer your questions, and they'll keep you informed through every stage of the project so that you always know precisely what's happening and can provide any necessary input.
Make Your Cabinets Beautiful Again
Our team will help you pick the right colors to coordinate with your floor and countertops. By choosing a high-quality paint like latex satin, we can optimize the look of your cabinets in a magnificent way.
Expert Tools and Cabinet Painting Services in Lawrenceville
You may be deep in a kitchen remodel, but you can relax with Five Star Painting. Our teams get the job done right because we are committed to the satisfaction of our customers.
We'll bring all of the necessary tools and paints to provide the expert-quality upgrade for your cabinets. Whether you have multiple cabinets or just want a simple paint upgrade on your current cabinets, we can give you a great estimate with the best rates for your project.
What Makes Our Cabinet Painting Work Different?
We use optimal brushes and tools.
We offer expert color coordination and paint selection.
We contract with experienced painters.
We use top designer paint brands.
We offer finishes that include eggshell, matte, satin, gloss, semi-gloss and wood stain.
Commonly Asked Cabinet Painting Questions
Can cabinet painting help increase my home's value?
Yes, having your exterior, interior, and your cabinets professionally painted can help boost your home's value and curb appeal. Professional house painting can be especially beneficial if you're planning to sell your home.
New and amazing color schemes can help your home stand out and help make a great first impression on your potential buyers. Plus, it's one less thing your potential buyers will need to worry about!