Exceptional Cabinet Painting You Can Trust
There are several options when it comes to improving the look of kitchen cabinets. If installing new cabinets is out of your budget and you'd like to hear about a more affordable and environmentally friendly option, then we'd be happy to discuss our popular refinishing services with you.
Whether we're painting or staining the surface of your old cabinets, we assure you that they'll be as good as new when we're finished with them.
Contact our teams friendly experts today. When you're on the phone, be sure to tell us what we can do to improve your home cabinets.


Let Us Give You the Kitchen of Your Dreams
Many homeowners underestimate the amount of work that goes into prepping cabinets for refinishing. Let us handle the messy stuff and keep your mind at ease. We'll strive to be in and out of your home with minimal disruptions. We also make it a point to keep our work spaces tidy and safe.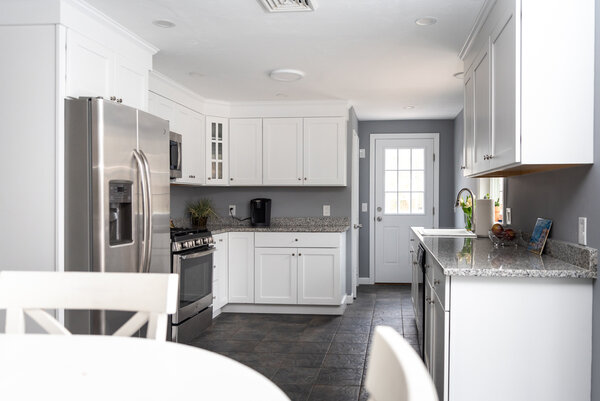 We cherish the opportunity to share our design knowledge with you. There are plenty of attractive refinishing options to choose from, and we'll make it our goal to find the one that's best for you. Our team will be sure that you'll be in love with your cabinets by the time the job's complete!
Budget-Friendly Makeover & Cabinet Options
We're always proud to share the results of our powerful cabinet makeovers. Not only do they completely transform a space, but they're often well within homeowners' renovation budgets.
At Five Star Painting of Mississauga, we work with highly qualified painting professionals who will fully prep your old cabinets to ensure paint adheres properly. The end results are almost too good to be true.
Call our Mississauga office today and learn more about our cabinet painting options.