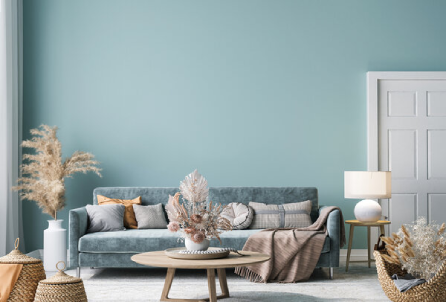 Are you looking for more specific interior painting services? Our team at Five Star Painting of NE Grand Rapids is also here to prep and finish walls, trims, doors, and more in practically any room. We're here to help ensure that you're left with a long-lasting paint job that you'll love!
Regardless of your reasons for seeking out painting services, Five Star Painting of NE Grand Rapids is ready to serve the NE Grand Rapids area and beyond. We strive to deliver the best painting services we can.
Want to get started with NE Grand Rapids interior painting? Contact Five Star Painting of NE Grand Rapids by calling today!
Our NE Grand Rapids Interior Painting Team Values Honesty
Honesty is important to us. We don't like hidden fees or costs. You can ask us to break down the details of all involved costs when we give you a free estimate of your project.
We will gladly explain where each cost comes from to make up for the overall estimated cost. Although a company can't promise to be on time all the time, because accidents happen and schedules change, we make it a goal to finish projects in a timely manner.
Contact us for more information on our interior painting services and to schedule an appointment.
What Types of Rooms Do We Paint?
We have the skills and expertise to provide interior painting services for many different types of rooms, including but not limited to:
Game rooms
Dining rooms
Kitchens
Bedrooms
Hallways
Pantries
Living rooms
Dens
Bathrooms
Why Choose Our Team Of Interior Painters in Grand Rapids?
We strive to provide a level of service you can warrant five stars. Our business practices revolve around customer satisfaction and quality workmanship. Five Star Painting of NE Grand Rapids works hard to match the best paint crews to the job.
The painting contractors we work with are qualified to deliver interior painting services for homeowners in the NE Grand Rapids area.
Contact us to learn more about our interior painting services and to schedule a free estimate.
Common Interior House Painting Questions
Can interior house painting help increase my home's value?
Yes, having your interior, exterior, and your cabinets professionally painted can help boost your home's value along with its curb appeal. Professional house painting services can be particularly beneficial if you're planning to sell your home.
New & beautiful colors can help your home stand out and help make a great first impression on your buyers. Plus, it's one less thing your potential buyers will need to worry about!
How can I make my paint last as long as possible?
Take time to wipe away any spots that accumulate before they get trapped in the paint. Taking extra precautions in the kitchen is a must. Cooking oil, once airborne, can land on the nearby walls and can lead to dead spots in your paint.
The secrets to having paint lasting long are attributed to proper prep work and professional paint application. Looking to learn more? Contact Five Star Painting of NE Grand Rapids today!
Are you looking to get started with interior house painting? Our team's here to help. Reach out to us by calling or contact us online!
Suggested Reading