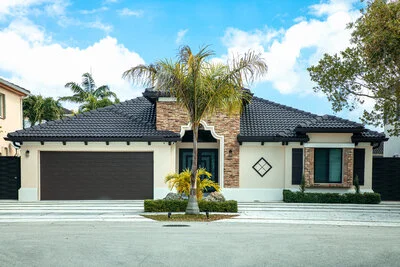 Are you looking to refresh the look of your home, office, or commercial space? With Five Star Painting of The Villages in Leesburg, FL, you can get a reliable and professional paint job that will be sure to give your property the boost it needs! Our experienced painters take pride in their work and always use high-quality paints and materials. You can trust us to transform any space quickly and efficiently into one with beautiful colors that is sure to improve its' appearance.
Why Choose Five Star Painting of The Villages
Two-Year Warranty: We offer a solid two-year warranty for your peace of mind.
On-Time and On-Budget: We're dedicated to staying on schedule and within your budget for a seamless process.
Final Inspection: Your satisfaction is our priority; we conduct a final walkthrough to ensure you're thrilled with the results.
Clean Work Areas: We respect your space and keep our work areas clean and tidy.
Constant Communication: We keep you informed throughout the project.
Inviting Atmosphere: We specialize in creating spaces that match your style and exude a welcoming ambiance.
Top-Quality Materials: We use high-quality paints and materials for stunning and long-lasting results.
Our Leesburg, FL Painting Services


Interior House Painting Services: We bring your vision to life with meticulous attention to detail and a wide array of paint colors, creating an inviting atmosphere that matches your style.
Exterior House Painting Services: Enhance your home's curb appeal and safeguard its structure with our exterior painters. We use top-tier paints and materials for a durable finish.
Cabinet Painting Services: Give your kitchen or bathroom a budget-friendly makeover with our cabinet painting services. Our skilled team and high-quality paints breathe new life into tired cabinets.
Commercial Painting Services: We specialize in creating a professional and inviting ambiance for your business. We minimize disruptions and deliver exceptional results.
Our pride is in our craftsmanship, keen eye for detail, and commitment to your satisfaction. We conduct a final walkthrough with you to ensure you fall in love with your transformed space. When you choose us, you choose reliable and professional painting services for your home or business.
Ready to get started? Schedule your free estimate using our online scheduler. Choose the day and time that suits you best.
Frequently Asked Questions About Our Painting Services
Does a warranty cover your painting services?
Yes, our Five Star Painting of The Villages team offers a two-year warranty for our residential and commercial clients, providing you with the best service and peace of mind.
When is the best time to paint the inside of my home?
You can paint indoors all year round. If it's humid, painting in less sticky conditions helps paint dry faster. Choose the time that works for moving furniture and letting in fresh air. If you're renovating or moving, it's easier to paint before everything's set up.
Schedule a free estimate today to enhance your home's value, aesthetics, and curb appeal!