If the paint on the outside of your home is starting to crack and peel, it's time for an upgrade. Rely on Five Star Painting of Castle Rock for your exterior residential painting job.
Whether you plan to live in your home for the next 50 years or you want to update the look as part of a remodel and resell. We at Five Star Painting are here to help.
We're experienced at what we do. Regardless if you have a small single-story residence or a large house with many levels. We'll be there to make your home what you've always wanted it to be.
Get your FREE painting estimate today - call or fill out our online form.
Choose Five Star Painting of Castle Rock
If you are looking to revamp your home's exterior paint and raise the value of your property in just one step, rely on us to help you! With the help of our professionals, you can have a hands-off approach to improving your home in days. We offer paint services to many exterior surface.
You can count on us to paint your:
Garage
Deck
Shutters
Shed
Doors
Trim
Siding
Wood
Brick
Why Should I Hire Someone to Paint?
While painting is a common DIY project attempted by many homeowners, exterior paint jobs require the skill and experience of someone who has painted many houses to ensure that the job is done right.
Exterior painting entails more than a quick coat of paint to cover up a wall, it also entails weather damage, height challenges, potential material decision-making and more. Leave your exterior paint to the professionals at Five Start Painting of Castle Rock!
Top-Notch House Painting Services
Want to get your home painted the right way and fast? We're on it. Five Star Painting of Castle Rock has been serving the Castle Rock area for years. We've worked to provide homeowners with expert painting services.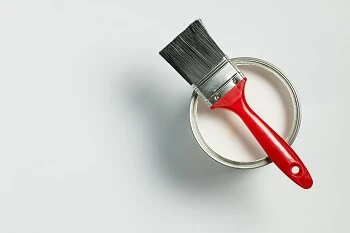 Painting the exterior of a home has its challenges. Yet we are able to overcome these thanks to our experience and knowledge. We want you to have an amazing experience with us. This is why we use first-rate equipment and paints from brands like Sherwin-Williams®.
Deciding Your Color
What Colors Work Best?
Our Estimators and Project Managers answer this question all the time. There are a few different factors that go into creating the right exterior paint job.
Are you looking for a calm and inviting space?
We can suggest some colors to choose from that might help change your mood while you're at home. There are also paints that have different coatings, such as a protective UV coating. We can help you with the selection process so that you pick the right shades.
Rely on Five Star Painting of Castle Rock
We don't skimp on the details. You can expect to get an experienced team with all of the tools and equipment to do the project the right way. If you've always wanted to improve your home's curb appeal, now is the time to get started.
Give Five Star Painting of Castle Rock a call today to get a free estimate for your exterior residential painting project.