The Cabinet Painting Services We Offer
The painters we contract with will handle the task of refreshing your home's cabinets with a new coat of paint. They can work on:
Kitchen cabinets and islands
Bathroom cabinets
Built-in shelving
Closet storage
Laminate cabinets
MDF cabinets
Solid wood cabinets
Framed and frameless cabinets
Base and wall cabinets
Tall cabinets
Cabinet drawers and doors
Give us a call today to find out how you can get started on your cabinet painting project in Five Star Painting of Etobicoke.


A Paint Refresh Is Cost-Effective
When cabinets become difficult to clean, you may feel like it is time for a replacement. If you weigh the costs of a replacement against the cost
of a paint refresh, you are going to find that the refresh is far more cost-effective.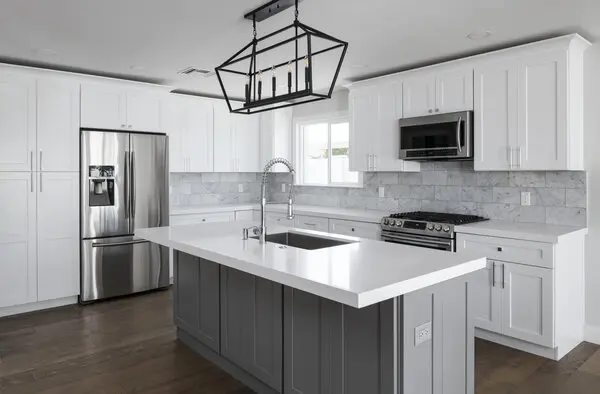 Additionally, you can opt for a different colour. This gives you the opportunity to renovate your kitchen or bathroom or update the paint. If you like the wooden colour of the cabinets, the team of painters we contract with can re-stain them instead. Before you know it, the cabinets will look like new again.
A Paint Refresh Is Less Time-Consuming
Refinishing the cabinets in your home is less time-consuming than going forward with a new installation. By refinishing, the team of painting contractors we send to your house can be in and out within a few hours instead of a couple of days.
So, you can use your kitchen, bathroom, or other room without too much disruption to your daily routine. Plus, the professionals we work with always clean up after themselves when the job is complete.
Contact Five Star Painting of Etobicoke to take advantage of an on-site assessment and free, no-obligation estimate.