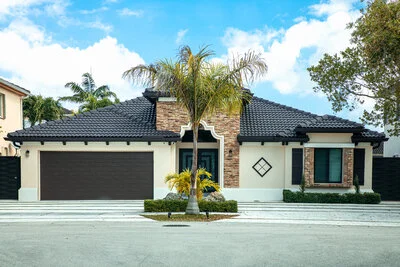 Looking for a skilled painter in Barnesville, GA? Your search ends here with Five Star Painting of Macon and Warner Robins. We're dedicated to providing top-notch services, with your satisfaction as our primary goal.
Whether you need to paint your home's interior or your business's exterior, we've covered every step. We focus on delivering exceptional service, from helping you pick the perfect colors to conducting a thorough final inspection.
Why Choose Five Star Painting of Macon and Warner Robins
Two-Year Warranty: We back the quality of our work with a solid two-year warranty for your peace of mind.
Punctuality and Budget Adherence: We ensure a smooth process by sticking to schedules and budgets.
Final Walk-Through: Your satisfaction is our guarantee. We conduct a final walk-through to ensure you're delighted with the results.
Clean Work Areas: We respect your space and maintain clean and tidy work areas.
Constant Communication: We stay in touch with you throughout the project.
Warm, Inviting Atmosphere: We create spaces that match your style and feel welcoming.
Top-Quality Materials: We use high-quality paints and materials for stunning, long-lasting results.
Our Painting Services


We provide a variety of painting services to meet your needs:
Interior House Painting Services: Your home reflects your personality, and we bring your vision to life with meticulous attention to detail and a variety of paint colors.
Exterior House Painting Services: Elevate your home's curb appeal and protect its structure using top-tier paints and materials with our Barnesville, GA exterior painters.
Cabinet Painting Services: Give your kitchen or bathroom a fresh look with our budget-friendly cabinet painting services.
Commercial Painting Services: For businesses, we create a professional and inviting ambiance with minimal disruptions.
Our Commitment:
We take pride in our craftsmanship, attention to detail, and dedication to your satisfaction. We conduct a final walkthrough to ensure you love your transformed space. You can rely on us for dependable and professional painting services for your home or business.
Ready to Get Started? Schedule your free estimate online at your convenience. Choose a day and time that suits you best.
Frequently Asked Questions About Painting Services
Do your services come with a warranty?
Yes! We offer a two-year warranty against peeling and blistering due to defective workmanship.
Is painting your house exterior worth it?
Absolutely! Painting your home's exterior enhances curb appeal, provides protection, extends the life of siding and trim, raises home value, gives a modern appearance, and helps with maintenance and weather defense.
Schedule a free estimate today and find out how we can enhance your property's value, aesthetics, and curb appeal!