Trusted & Skilled Painter Near You
Are you ready to fall in love with your home? Whether you've just moved into your new home or need to rekindle some long-lost love, our highly rated house painters in Centreville can help. When it comes to upgrading your home, house painting is one of your most cost-effective options.
At Five Star Painting of Manassas, we deliver customer-focused and quality-driven painting services. We're staffed with a concept creation director who can help you choose the perfect colors for your home. And for your peace of mind, we back our services with a two-year warranty.
Call our top-rated painters or reach out online to book your free estimate. We complete projects on time and stick to the quoted price.
Quality-driven House Painting Services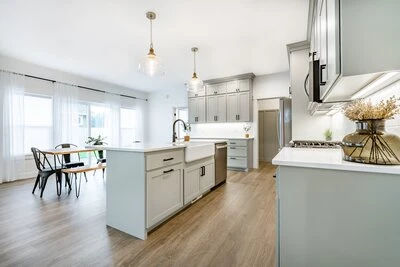 Whether you need your interiors or exteriors painted, we've got you covered.
Interior Painting Services. Would you like a classic farm-style kitchen? Or a calming and relaxing master bedroom? Call our Centreville interior painters for quality service. We can paint any room to your desired mood, look, and feel.
Exterior Painting Services. How long has it been since your last exterior house painting job? If it's been 5-10 years, now may be a great time to have it painted. Our exterior painters in Centreville can help give your home some amazing curb appeal and a boost in value.
Cabinet Painting Services. There's nothing like some newly painted cabinets to enliven a home. Even if your cabinets are 40 years old, some new paint can bring your home to life. Skip costly and time-consuming replacements and save money with our Centreville cabinet painters.
Would you like to see examples of our completed projects? You're also welcome to visit our photo gallery.
Contact us today to request your free estimate. To see how you can save on your next project, head over to our special offers page.
Meet Your Project Manager
Delivering you quality-driven and customer-focused service means the world to us. One of the ways we do this is by assigning a project manager to your project.
Your project manager would:
Ensure your project gets done on time
Communicate with you throughout the process
Coordinate every aspect of the job for you
While your home is getting painted, it's our job to ensure the project is completed to your 100% satisfaction. You'll get to relax, enjoy life, and have peace of mind during the process. Our project managers help give you an amazing experience while you work with us.
Our House Painting Process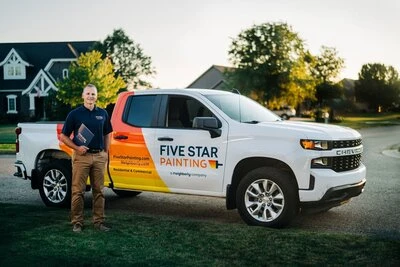 House painting is a time-consuming and demanding process. But our Centreville house painters will handle the whole process for you.
Our steps and process include:
Booking your free estimate. During your free estimate, we'll answer any questions you have and use advanced technology for accurate measurements.
Scheduling your project. We'll schedule the project for when it works best for you. We work around your schedule, not ours.
Performing the prep work. Yes – we handle the prep work for you, all of it. From removing failed paint to repairing minor surface flaws, we'll leave no stone unturned.
Applying the paint. This is when we finally bring your home to life. We'll use proper paint application techniques and premium paint so you're left with a long-lasting paint job.
Cleaning up and performing a walk-through. We will also clean everything up and walk through the home with you to ensure you're satisfied.
We stick to the quoted price and will ensure your project gets done on time. We'll also leave you with a two-year warranty. With us, your project isn't done until it's done right.
We look forward to meeting and serving you! Request your free estimate online or by calling.