Crown Molding and Decorative Trim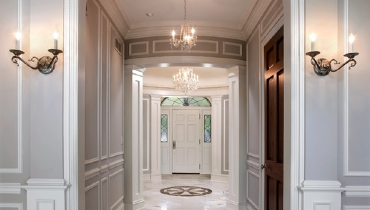 Add elegance to your walls with interesting details.
Almost nothing can so completely transform a room as moldings and trim work. Decorative and crown molding ideas can take a plain room and dramatically increase its elegance and charm. And moldings can be more than just adding a frame to your ceiling. Trim and molding options vary widely in the areas around your home that are highlighted.
Moldings include:
Board and Batten
Crown
Chair Rail
At Five Star Painting Loudoun we have the design and crafting expertise to assist with decorative plans that take your home to the next level of sophistication. We can install pre-fabricated moldings like those found at Home Depot or Lowe's, or we can create custom features specifically for you.
We'd love to discuss your crown molding ideas and help transform your space.Call for a free estimate!