Our Warranty for Services in Alpharetta, GA
After analyzing the almost 4000 jobs that we have completed in Northeast Atlanta, we concluded that we have a less than 1% warranty callback rate! That means that for every 100 houses, we will only have to return to one house! At Five Star Painting of Alpharetta, we work to get the job done to the best of our ability at Five Star standards the first time around. Our Five Star Quality is proven in the low amount of warranty jobs that we perform.
Most of our warranty calls are for exterior work. Issues with interior work is low, unless there is an issue with the house settling, which occurs in older homes.To ensure the job is done right the first time around, our Project Managers (PM) are incredibly thorough. The PM will walk the jobsite and discuss everything with the customer on the first day. Then, the PMwill visit the site every day at least once to make sure that our quality procedures are being followed. Last, the PM will complete a final walkthrough first with the painter and then with the customer to make sure that everything is completed as promised. The PM will stay at the site until any touch-ups are finished and the work is exemplary to the customer. Additionally, our new verification calls, are an added positive step to our process. The customers appreciate this step and as a result we have happy customers and lower call backs for warranty work.
In our second year of business, we quickly realized we needed a specialized crew to do small jobs as well as handle these incredibly important warranty customers. Subsequently, we extended our warranty to three years from two-years, to accommodate our customers and make sure they truly have the Five Star Experience.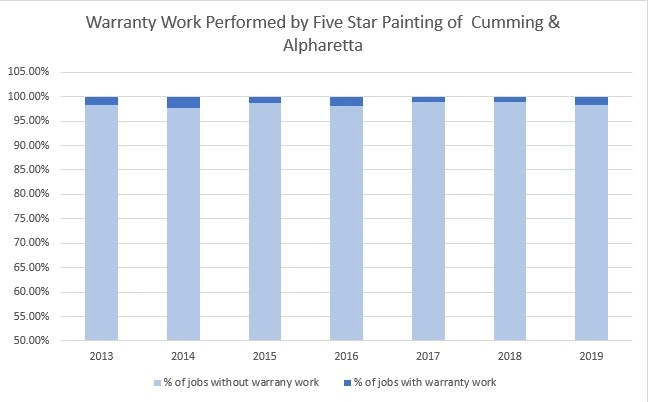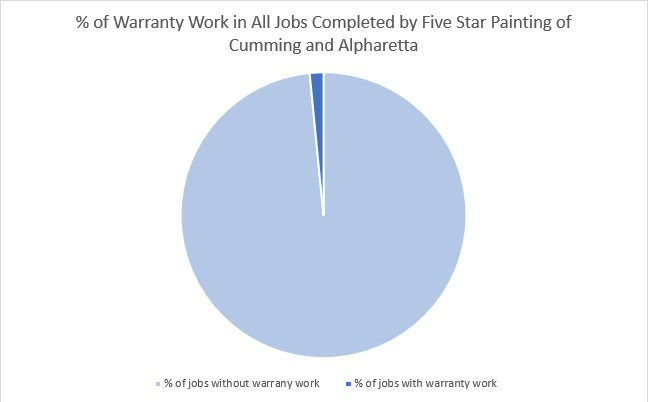 CLICK HERE or call to schedule your free estimate today!
Contributed by Scott Specker, owner Five Star Painting of Alpharetta