How Much Do Florida Home Painters Cost?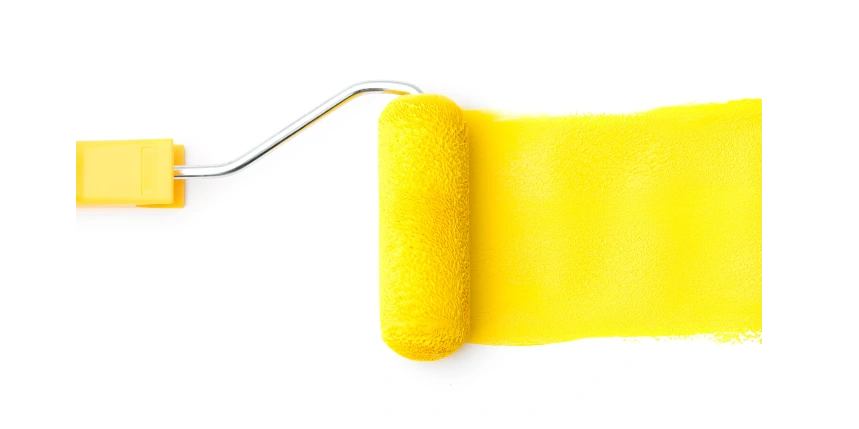 Many homeowners are intimidated by the process of hiring a painter. It can be a serious investment of your time and money to get your workspace professionally painted.
On top of this, there is plenty of confusing information on the Internet when trying to figure out which contractor is right for you. As a full-service painting company in the area, we know a thing or two of what you may expect. Five Star Painting of Brandon and Riverview is here to explore how much a painter will cost you in Florida, as well as what exactly can affect the price of your painting services.
How Much Do Hiring Painters Cost?
Some painters in the Brandon and Riverview area charge as little as $1,000, while others charge over $5,000 with paint jobs that are supposed to take no longer than two weeks. With all the confusion surrounding this topic, it seems like knowing how much a professional painter will cost me would be impossible – which is mostly true!
There's no number we could give you to answer your question. However, what we can do is break down what affects the cost of your painting services. Understanding this can help you complete a rough estimate of your own and better understand what to expect when you request your estimate from a professional painting company.

Want an estimate on how much a professional painter would cost for your home? Contact our team today!
First Things First, Understand What You're Paying For
When it comes to painting your home, begin with a breakdown of your project. What needs to be painted? What kind of paint needs to be used? Are any specialized techniques needed? Finishes? The list goes on!
Some other things that affect your painting service costs include:
Square Footage
What areas are being painted? What's the square footage? These are great questions to start with when considering how much your painting may run you. Painters usually price their surfaces based on square footage, the amount of work it'll take to cover that area, and how coats of paint are needed.
A quick way to measure any room's square footage is to multiply each wall's length by its height.
Ease of Access
When painting your house, it's not difficult to paint the high beams and walls, but windowsills, ceilings, and other fixtures can be more difficult to reach.
A professional painter can easily paint spots that may seem "out of the way," but it's also important to remember that additional costs may be needed due to the equipment that must be brought in, such as ladders, scaffolding, and any safety equipment needed.
State of Your Home & Additional Services Needed
Aside from the actual painting, professional painters can help with the prep beforehand, and we're not just talking about applying the primer! If old paint needs to be scraped away or various windows, doors, or siding repairs need to be made, you may want to factor in these costs.
The right team of painters can help with all the prep, but home repairs tend to land on the homeowner's pre-paint checklist to ensure the surfaces are ready to be painted!
You Don't Need to Do It All Upfront, Which Can Make Things Easier on Your Wallet
If you're dying to get a new coat of paint applied to your house, but you find yourself stressing out about costs, you may want to consider having the project completed in bits and pieces to make things easier on your wallet.
Skip DIY Panting
But heed this warning: skip DIY painting! While you may think the upfront savings will be worth it in the long run, you may want to think again. Do it yourself interior painting can often result in less-than-ideal results that will need to be touched up frequently or even completely redone by a professional.
Do yourself a favor and turn to a professional painting company like Five Star Painting of Brandon and Riverview for your next painting job – no matter the size!
Five Star Painting Presents the Best Value
Time and time again, residents throughout Brandon, Riverview, and the nearby areas recommend Five Star Painting of Brandon and Riverview to their friends and family. Why? We bring the best value and help you get the most out of your next painting project – whether it's for your home or business!
Color Consultation
Every painting service must start somewhere. Here, it starts with a paint color consultation!
During this meeting, you'll have the chance to wade through the variety of new color schemes your home or business could benefit from, plus speak to one of our project managers about the various ideas you have for your space.
Whether you've just started researching your home's next color or have been researching for the better half of last year, our team is the perfect place to set your next project into motion.
Professional Results
When you work with Five Star Painting of Brandon and Riverview, you won't have to worry about problems with the finished product. Not only do we have years of experience painting homes of all sizes around Florida, but a national brand of painting services also backs us in everything we do. We rely on trusted systems and proven processes to deliver consistently beautiful results.
Comprehensive Solutions
Sometimes, you'll find that painters will only know how to paint residential properties, commercial properties, interiors, or exteriors. At Five Star Painting of Brandon and Riverview, we know how to paint it all! From two-story homes to apartment complexes, we have the tools, training, and experience needed to ensure a cost-effective, comprehensive solution that provides you with everything you could need to complete your next project.
How to Get a Free Estimate for Your Next Painting Project
When exploring the costs of your next painting service, one of the best tools you have is a free estimate. Not all painting companies give them out, but Five Star Painting of Brandon and Riverview does! While we're more than happy to give a very rough idea over the phone after a few questions, we're more comfortable providing them in person after a consultation. We'll work with you closely to understand the scope of your project and get started on a free estimate so you know exactly what you can expect.
When you're ready to see all that Five Star Painting of Brandon and Riverview can do for your home, contact us online to get started!